In a personal blog post published on Tuesday, the SNP MP for Perth and North Perthshire asked: "Who wouldn't want a majority that was 'super'? Ending 'wasted' list votes and the promise of claiming unionist scalps? What's not to like about that?"
He added: "Only, of course, it is absolute b***ocks."
Referring to recent polling that suggests Alba Party leader Alex Salmond is less popular in Scotland that Prime Minister Boris Johnson, Mr Wishart warned Alba posed a threat to the SNP's chances in May's election.
He wrote: "It is inconceivable with Alex's negative ratings that any more than the smallest subset of a small subset would be likely to vote for a party he leads.
"But then, just enough people might vote for him to deny an SNP list candidate or two a place in Parliament.
"Given the tightness of the polls, those MSPs might just be the difference between another SNP majority or not."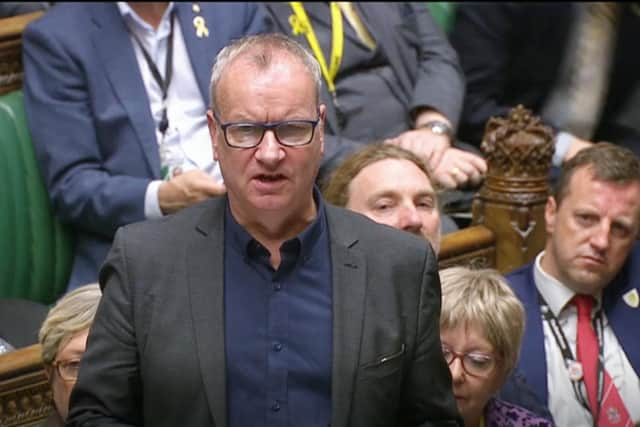 Mr Wishart also accused Alba of being "unable to define" what constituted a super-majority, labelling the party a "'vote for Alex' vendetta" against the SNP.
"This doesn't have the look of a great political breakthrough, but has all the hallmarks of a tired and much diminished political figure wanting his ego fed with a dish of revenge, served cold," he wrote.
But Mr Wishart said Alba, which was publicly launched last month, had helped to "clear out" SNP members "who have done nothing other than criticise and depress the party with endless cynicism and negativity from within".
He also weighed in on a row over the unfounded suggestion that Stonewall Scotland and LGBT Youth were lobbying to have the age of consent lowered to ten.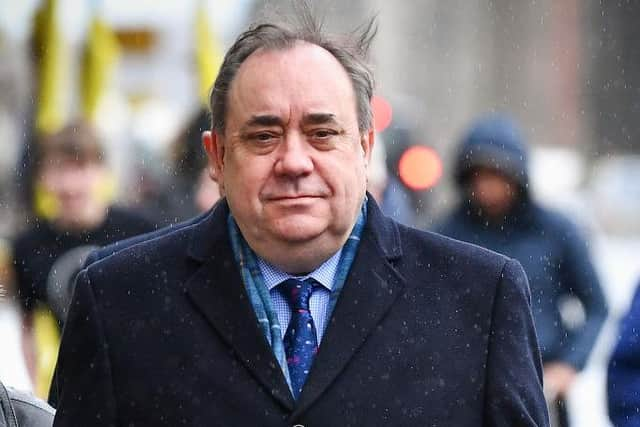 The claim was first made on the Wings Over Scotland blog and repeated by Alba candidate Margaret Lynch at the party's women's conference on Saturday.
Mr Wishart wrote that independence bloggers and their followers were "full on 'raging against the woke' social conservatives" whose "obsessions" were being satisfied by Alba.
"So it's straight to 'women's rights' and a full assault on the 'hated' GRA, progressive equality policies and anything designed to make the lives of trans people just that little bit more tolerable," he said.
"Inevitably we were left with the appalling and absurd contention that the Scottish Government supports the idea of lowering the age of consent to ten years old with the associated smears that the LGBT+ community is aligned to underage sex and paedophilia.
"The creation and propagation of the 'predator' is a trope as old as the hills, but here was Alba heading down that rabbit hole within a political minute of it being formed."
On Monday, Stonewall Scotland strongly denied it was lobbying to lower the age of consent and called on Ms Lynch to retract her comments and apologise.
In a statement, the charity said: "In making these accusations, she is repeating deeply harmful myths about LGBT+ people as paedophiles and sexual predators. It's the oldest trick in the homophobic book of lies."
The Alba Party has been contacted for comment.
A message from the Editor:
Thank you for reading this article. We're more reliant on your support than ever as the shift in consumer habits brought about by coronavirus impacts our advertisers.
If you haven't already, please consider supporting our trusted, fact-checked journalism by taking out a digital subscription.