Leafleting could start from March 15 if lockdown rules continue to ease. Door-to-door canvassing, with the wearing of masks and social distancing in place, could be carried out from April 5.
However, parliamentary business minister Graeme Dey told MSPs activities such as street stalls, physical hustings and giving voters a lift to polling stations will not be permitted for the duration of the campaign.
He also refused to confirm if the daily Covid briefings by Ms Sturgeon would end during the pre-election "purdah" period, when traditionally the public actions of government are limited to ensure impartiality.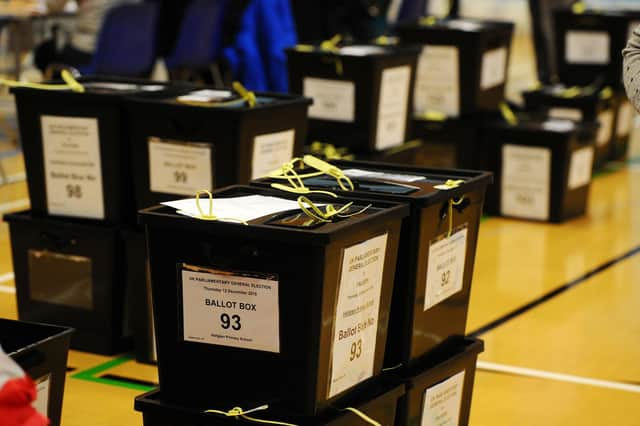 Asked by Scottish Conservative MSP Miles Briggs if "strict purdah rules would cover government statements and briefings will be led by public officials when this parliament rises on March 24", Mr Dey said: "Purdah rules will be followed as they always are.
"The First Minister has touched on this already and further detail will be forthcoming, but the most important thing about these briefings is the assurance the First Minister provides the public because we are still in the middle of a pandemic."
Purdah rules are in place to prevent the party of government from making major announcements which could secure them an advantage during the campaign.
Scottish Liberal Democrat leader Willie Rennie asked how the First Minister could "avoid" answering election questions at the Covid briefing, when she had already "felt compelled to answer questions about Alex Salmond" during it.
Mr Dey said: "I think Willie Rennie knows full well the First Minister will be able to negotiate quite comfortably such a situation.
"I'm a little surprised about the obsession about the briefings. These are public health briefings that have proved essential throughout the last year and for Willie Rennie to imply the First Minister would take advantage of that is beneath him."
Asked about polling station safety, Mr Dey said that with an increase expected in postal voting, there would be fewer people to manage voting in person, "but clearly there's a job to be done between now and then to boost public confidence to go out to vote safely".
Postal vote numbers will be updated on a weekly basis from March 15, he added.
"An enormous amount of work has taken place across our electoral community to ensure that the election in May can be conducted safely," he said.
"It is as a result of the hard work of electoral professionals over the course of the winter that I am confident the election can go ahead on May 6.
"It is fundamental for a democracy to hold scheduled elections, provided it is safe to do so. This Parliament has sat for a year longer than originally intended and many countries have already held elections successfully during the pandemic."
Malcolm Burr, convener of the Electoral Management Board, said: "Returning officers take the management of all elections very seriously. On May 6, we will be just as committed to ensuring the safety of voters, candidates, staff and others as we are to ensuring the integrity of the electoral process."
A message from the Editor:Thank you for reading this article. We're more reliant on your support than ever as the shift in consumer habits brought about by Coronavirus impacts our advertisers.
If you haven't already, please consider supporting our trusted, fact-checked journalism by taking out a digital subscription.