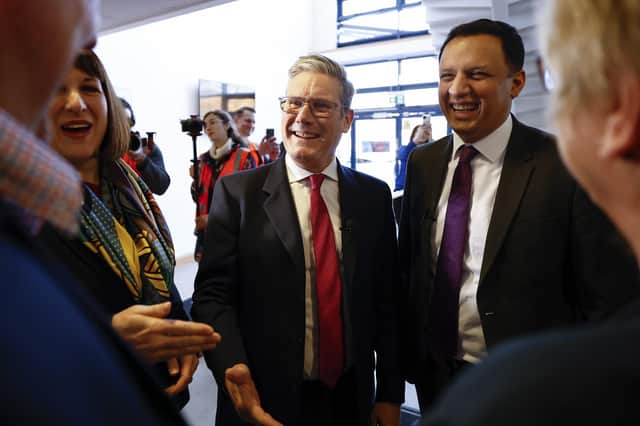 It is understood Scottish Labour is quietly optimistic about its performance at the next general election - set to be held in 2025 - due to a perceived inability of the SNP to do anything about the cost of living crisis.
However, Scottish Labour MSP Jackie Baillie warned "Scottish Labour's path back to power will not be travelled overnight".
"Every day, more people in Scotland are listening to Labour and turning away from the SNP," said Baillie.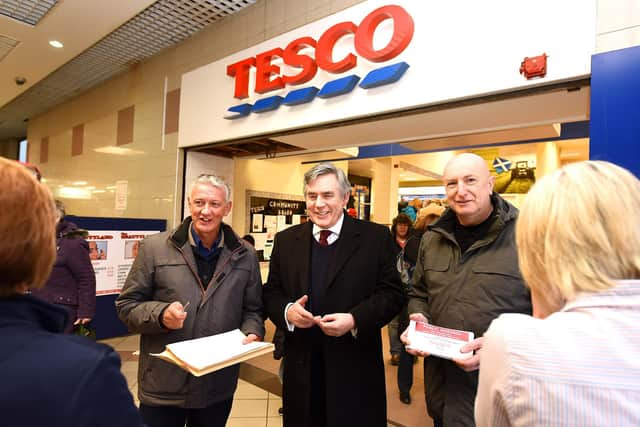 "Only Labour is talking about the priorities of the Scottish people - tackling the cost of living crisis, stimulating the economy to create new high-skill jobs and tackling the crisis in the NHS."
The economic levers the SNP would need to effect change and tackle the cost of living crisis could only be controlled by the party if Scotland was independent - which recent polls suggest is increasingly unlikely - or if it took charge at Westminster, a mathematical impossibility.
Meanwhile, the Scottish Conservative's Westminster counterparts have imploded, with a succession of unpopular Prime Ministers leaving the party slumped behind Labour in both Scottish and UK-wide polls.
The departure of Nicola Sturgeon has also left Scottish Labour with an opportunity. The three candidates to replace her as First Minister - Humza Yousaf, Kate Forbes and Ash Regan - appear unpopular with the electorate.
According to the 1,002 people surveyed, all three were considered to be bad prospective leaders of Scotland, with 44 per cent of respondents feeling Yousaf would make a bad leader of the country, against 39 per cent with similar feelings towards Regan and 36 per cent for Forbes.
Meanwhile, it is understood Scottish Labour's internal polling shows leader Anas Sarwar is growing in popularity among voters.
"Every day, the SNP is showing the people of Scotland that they are more interested in fighting amongst themselves than listening to the people," said Baillie.
"While the SNP focus on division, Labour is leading the way on saving our NHS, growing our economy and cleaning up Scottish politics.
"Scotland needs a UK government led by Keir Starmer and a Scottish government led by Anas Sarwar - so that we can deliver on the people's priorities."
There are several constituencies that Scottish Labour will target at the next election, with slim majorities and a tradition of backing the party, and where the cost of living is really starting to bite.
The party currently holds just one Westminster constituency, Edinburgh South, which it has held since 1987 and which Ian Murray last secured in 2019 with a majority of 11,095.
However, in places like East Lothian, Labour can smell blood. Despite the SNP winning with a 3,886 majority in 2019, the MP, Kenny MacAskill, defected to the Alba Party - potentially splitting the pro-independence vote at the next elections.
With Labour winning 29.5 per cent of the vote to the SNP's 36.2 per cent, and with a historical association with Labour - various Labour MPs held the seat between 1983 and 2015, and between 2017 and 2019 - the party is confident it can turn the tide there.
Scottish Labour has selected one of its big guns for the fight. Douglas Alexander, the former Scottish Labour MP for Paisley and Renfrewshire South, has been picked as the party's candidate, having previously been a member of both Tony Blair and Gordon Brown's cabinets.
On Twitter, Alexander wrote: "He's running! Humbled and grateful to be overwhelmingly selected today by local party members as Scottish Labour's candidate for East Lothian.
"Change is coming to our country and I'm determined to play my part by winning East Lothian back for Scottish Labour."
There are far slimmer majorities for Labour to contend with, too. Labour finished a close second in Kirkcaldy and Cowdenbeath in 2019, to the SNP's Neale Hanvey, who was suspended from the party over antisemitism allegations and who subsequently defected to the Alba Party.
Kirkcaldy has both a rich mining history and a strong association with the Labour Party - it was formerly Gordon Brown's constituency between 2005 and 2015. Labour gained 32.6 per cent of the vote here in 2019, to Hanvey's 35.2 per cent - a majority of just 1,243.
Despite saying Scottish Labour's path back to power "will not be travelled overnight", Baillie said she is "sure that, increasingly, the people of Scotland are turning to Labour for solutions to the issues they face," and added: "We are focused on listening to the Scottish people and delivering on their priorities."
For over 50 years, Scottish Labour dominated general elections in Scotland. Between 1964 and 2010, it recorded the largest vote share at every UK election.
With an industrial heritage to rival even that of northern England, strong communities and a cultural aversion to pomposity (outside of Edinburgh), the Scottish Labour Party of the 20th Century was a natural home for Scottish voters.
Before the rise and eventual dominance of the SNP, Scottish politics was divided along class lines, with Scottish Labour's unionism and ideas of class solidarity contrasting heavily with the Edinburgh public schoolboys who dominated the Scottish Conservative party during the period, and the similarly-wealthy and upper class Tories who dominated the Westminster Conservative Party.
If Labour's historic dominance in northern England was a red wall, then Scotland's industrial heartlands - like Kirkcaldy - were the battlements that crowned it. However, they were also the first to fall - not to Brexit-minded British nationalism, like in England, but to Scottish civic nationalism.
The party was, in effect, outflanked by the SNP's progressive - at times radical - social policies, and its ability to play a patriotic drum. Labour, a typically internationalist, anti-nationalism party, could not compete with both flag waving social conscience.
Since the party was virtually wiped out in 2015 - it lost 40 of its 41 seats to the SNP - the party's focus has been on returning to credibility. It is understood that at one point, internal party polling had Scottish Labour as low as eight per cent among voters - now, it is estimated to be around 29 per cent. Every percentage point Labour gains means more seats.
The party's quiet transformation has been borne out in election results, too. During the 2022 council elections, Labour beat the Tories in terms of the number of councils controlled, the number of councillors elected and in vote share - a return to the official opposition party in Holyrood seems likely in the 2026 Scottish Parliament elections.
A return to power, however, will take a little more time.