MSPs are expected to receive an update on the A9 at Holyrood on Wednesday, months after work on the six-mile Tomatin-Moy section near Inverness was due to start.
Industry sources have told The Scotsman the cost of this next stage of the huge dualling project has rocketed above its £115-125,000 million estimate because of construction inflation running at about 20 per cent.
They said the contract had also been hampered by two of the three shortlisted bidders, announced in December 2021, since pulling out. It was due to have been awarded by the end of last year.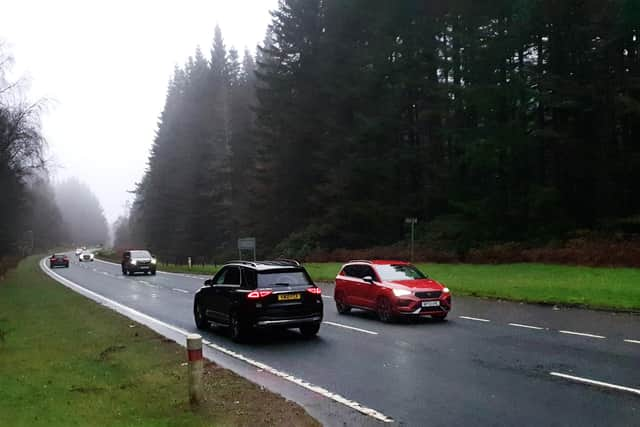 The Scottish Government's Transport Scotland agency said the job was likely to take three years to complete, which would mean it would not be finished by the 2025 deadline set by the SNP for dualling the entire 110-mile road between Perth and Inverness.
Only 11 miles of dualling have been added since the SNP came to power in 2007. Around 70 miles are still to be upgraded, parts of which are still at the design stage.
Ministers have repeatedly refused to confirm the project, which they have described as one of the biggest in Scotland's history, cannot now realistically be completed by their target date. Transport Scotland has now qualified its £3 billion estimated cost announced a decade ago as being at "2008 prices", which is some £4.5bn today, although that doesn't include construction industry inflation.
Scottish Conservatives transport spokesperson Graham Simpson said: "This is another example of SNP incompetence and feet-dragging. This section is late, over budget and no one wants to work with them. What people want to know is when the entire road between Perth and Inverness will be dualled.
"That's what ministers need to tell us when they make a statement to Parliament this week."
Scottish Labour also called for more honesty over the project. Highlands and Islands MSP Rhoda Grant said: "It is now time for the SNP Government to come clean and admit the obvious – that they will not complete the dualling of the A9 within their promised timescale.
"It is unclear whether this timescale was ever realistic, or whether the delay is down to incompetence. They have to tell people in the north the truth of how long they will have to wait for this dualling to take place. The increase in recent accidents makes this road improvement a high priority to save lives. The SNP Government's gross incompetence has led to higher costs to the public purse and damage to the north economy."
Transport Scotland said it was unable to discuss the Tomatin-Moy contract, including whether any of the bidders had pulled out, because of commercial confidentiality. A spokesperson said: "We expect to conclude the procurement process for Tomatin to Moy very shortly and an announcement on that will follow."