Appearing on ITV's Loose Women, the First Minister said it was the right time for change and she did not regret her decision to step down.
However, she admitted the SNP had "mishandled" the row over its membership figures. The party's chief executive, Peter Murrell, who is also Ms Sturgeon's husband, was forced to announce his resignation over the weekend after it emerged the SNP had lost 30,000 members, despite previously denying newspaper reports about this.
The move fuelled wider concerns over the transparency of the ongoing leadership race, with some suggesting the ballot may have to be rerun.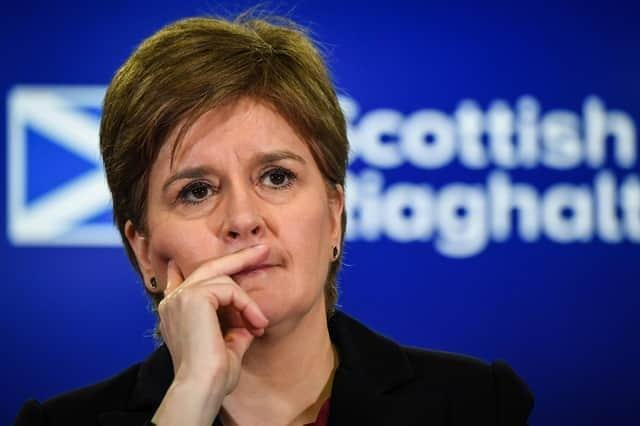 Mike Russell, the party's president and interim chief executive, previously told the BBC: "I think it is fair to say there is a tremendous mess and we have to clear it up, and that's the task I'm trying to take on in the short term."
Asked about the row while appearing on Loose Women, Ms Sturgeon said: "The SNP is not in a mess. It's going through – how can I put this – some growing pains right now. They are necessary but they're difficult. But I'm stepping down from a party that hasn't lost an election since 2010 in Scotland."
She added: "Usually parties go through a process like this when they've been kicked out by the voters. That's not the position the SNP is in.
"I've won – my party, rather, has won eight elections in my eight years as leader, so we're actually in quite a strong position. But I wouldn't be standing down if I didn't think this was the right time for some change, renewal, refresh.
"And I think the trick for my party is to do that while not throwing the baby out with the bath water, and not losing the things that have made us so successful."
Ms Sturgeon said the SNP has more members in Scotland "than all of the other parties combined" even with its recent fall in numbers, adding: "We are the only mass membership party in the country. So I'm not sitting here saying the process we're going through right now is easy – it's not, and that's an understatement. But we have got to put it in perspective."
Elsewhere, the outgoing First Minister said she never doubted she had made the right decision, and revealed she had been "subconsciously" considering resigning since the end of last year.
She added: "I remember watching the New Zealand prime minister Jacinda Ardern make her statement [in January] and I remember thinking, 'I wish that was me.'"