MSPs and ministers have raised questions over whether the finance secretary can remain a member of the Cabinet, with some going so far to say her career as an SNP politician may be over.
Such is the dismay with the finance secretary's performance so far in the campaign, grassroot activists are set to launch a petition urging constitution secretary Angus Robertson to reverse his decision not to stand.
He said on Monday his young family and a desire to be part of his children's childhood drove him to decline the opportunity of running.
MSPs and other figures have told The Scotsman they no longer believe she has a serious chance, with many openly questioning whether she will last the week. In the middle of the Scottish Budget debate, the trade minister Ivan McKee was seen deep in conversation with Deputy First Minister John Swinney.
Mr McKee has been the 'de-facto' campaign manager for Ms Forbes, working the phones to shore up support. However, on Tuesday evening, he refused to answer several questions about her future in the race, instead stating repeatedly he was set to speak to her later on.
One SNP minister said of Ms Forbes that her comments about equal marriage and other social issues meant she had "seen a bin, got a lighter, and threw it in". Another minister added: "I'm extremely disappointed with her. If I had those views, I wouldn't have stood."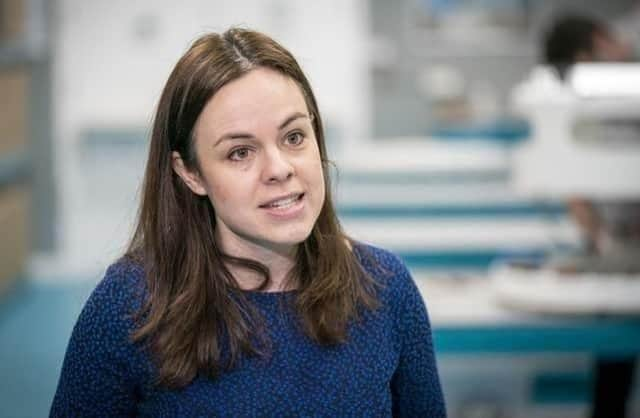 Ms Forbes's position as a minister in any potential Cabinet under leadership frontrunner Humza Yousaf has also been questioned, not least by the health secretary himself who was equivocal about her future role in his government should she win.
One minister told The Scotsman her prospects were far worse. "I don't see how she could even be selected again, never mind be in the Cabinet," they said.
"On Monday morning, she was the bookies favourite. By the end of the day, she'd f***ed it." An SNP MSP said they believed the party may split over Ms Forbes's views, should she become first minister.
Patrick Harvie, the Scottish Green leader, was also withering in his assessment of Ms Forbes's prospects.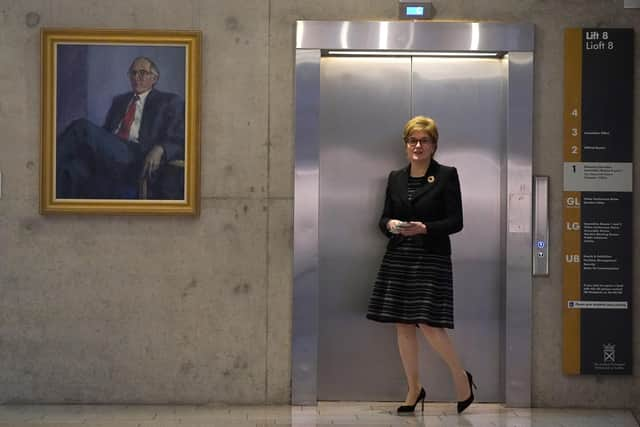 Asked by this newspaper whether it was the case his party would simply have to withdraw from the Bute House Agreement due to differences on social issues, Mr Harvie said: "I really don't think we're going to get to that point, do you?"
He added: "We've been very clear that the Scottish Government needs to be a progressive government, it needs to be led by people with progressive values to the fore. We're at a really interesting moment where that expectation is being set out right across the political spectrum, including by a great many SNP members."
Mr Harvie continued: "The election of an SNP leader is for the SNP to decide on. It is after that that Parliament as a whole will vote for the election of a new first minister and I am very clear that that needs to be someone who is fully committed to not just the contents of the Bute House Agreement, but the ban on conversion practices, and the Gender Recognition Reform Bill that's just been passed, but on progressive values more generally.
"The values and the principles and the policies that we need to be focused on and I think some people have been quite shocked to hear some of the comments that have come out from not just one candidate, but from others."
Another senior Scottish Green source said the party was "committed" to the Bute House Agreement, adding with clear, deliberate, emphasis "all of it".
Ms Forbes's views have caused fury among SNP activists, with some members among the Young Scots for Independence movement withdrawing support for the finance secretary after her comments on same-sex marriage.
One senior SNP activist, who happens to also be a member of the LGBT+ community, said the candidate's views on gender reforms left them "totally disheartened".
"Not only does it suggest LGBT rights are not a priority, but abandoning or compromising on progressive legislation puts us in greater alignment with the socially conservative UK from which we are trying to extricate ourselves," the activist said.
They added they were concerned Ms Forbes's reluctance to challenge the blocking of the Bill would "normalise" the use of a section 35 order.
They said: "It is not clear to me why it would be acceptable for an SNP leader to capitulate on an issue which, in 2018, the UK Conservative Government explicitly stated was a matter for Scotland."
The activist added: "On her comments on gay marriage, I think those putting themselves forward for leadership have a responsibility to be aware of what discussions their candidacy will bring to the public debate. Kate must know her standing would bring further questions about the validity of basic rights of the LGBT community.
"Not only are the comments truly and deeply hurtful, but they intensify debate about the equality of LGBT people, whose rights are already subject to relentless toxic debate; one which has manifested a rise in homophobic and transphobic hate crime."
Another SNP activist put the situation more bluntly. They said: "How can Kate lead the SNP and Government policy whilst having moral reservations with a large chunk of SNP party policy, the Bute House Agreement, and the Programme for Government?
"This isn't bold, it isn't visionary. And I will not be a member of any party she is leader of."
Want to hear more from The Scotsman's politics team? Check out the latest episode of our political podcast, The Steamie.