The Scottish Labour leadership claimed the contest to replace Nicola Sturgeon had been "funny" at times, but criticised the party of Government "talking about themselves" during a cost-of-living crisis.
Mr Sarwar also questioned Ms Sturgeon's record of delivery, and claimed criticism that Labour's message was just "not the Tories" lacked intelligence.
Speaking to Scotland on Sunday shortly before the SNP crowns a new First Minister on Monday, the former dentist claimed whoever won was not good enough for Scotland.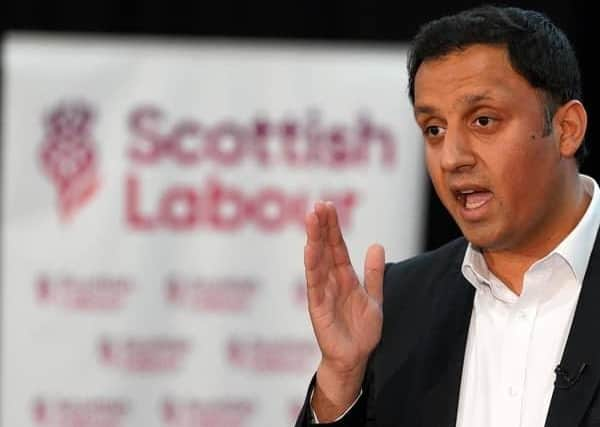 He said: "I think the SNP race has demonstrated how shallow the talent pool they have is, how deeply divided they are, and how the command and and control structure that Nicola Sturgeon used has collapsed.
"We are left with three candidates, I'll let you judge which is which. One who is economically illiterate, one who is socially and economically conservative, and another who is incompetent and out of his depth.
"Scotland deserves better than the lot of them."
The contest has seen deeply personal debates between the candidates, two resignations, and Michael Russell admit the party was in a "mess".
Asked if he was surprised by how confrontational the leadership race had been, Mr Sarwar claimed he was more surprised "how honest they've been".
He said: "I wasn't surprised that they were so deeply divided.
"Many of the criticisms I've levelled at the government myself, and they all individually denied them.
"When I said I thought Kate Forbes was not handling the public finances well enough, Humza was upset, now he agrees with me.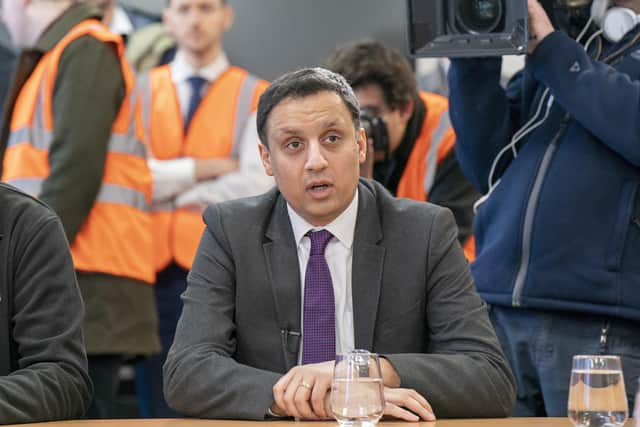 "When I said Humza was the worst Health Secretary in the history of devolution with waiting times, Kate Forbes was upset, now she agrees with me.
"When I said Ash Regan was on another planet, both other candidates were upset, now they agree with me."
Mr Sarwar insisted he didn't "care" if the SNP was able to come back together after such a divisive race, and suggested the race showed a lack of "ideas" in the party.
He said: "I'm more interested in not the personalities but what they are doing with the jobs to change people's lives, as funny as the contest has been, it's coming at a time of crisis.
"There is an energy crisis, a cost of living crisis, and the governing party is talking about themselves to themselves.
"The contest has certainly helped show people we have a Government that's tired, divided and out of ideas.
"It's on us not just to wait, but with humility earn people's support, and show why Labour is the change Scotland needs."
Mr Sarwar also defended Labour's messaging, which has been criticised by the SNP as Tory-lite.
Asked about those who see Labour's message being not Tory rather than offering something themselves, Mr Sarwar labelled the criticism "insulting".
He said: "Anyone that suggests that needs to take a look at themselves in the mirror.
"This is a UK government that has brought the country to its knees, destroyed the economy, decimated public services, and lost all integrity and respect.
"It's economically illiterate, morally bankrupt, and anyone who tries to pretend that what labour is offering is anywhere near that is insulting people's intelligence.
"We are standing on a platform to change our country, to make Scotland and the UK the fastest growing economy in the G7, maximise green energy and lead the green revolution, and be the ones to eradicate poverty, not just bring it down."
Speaking shortly after Ms Sturgeon's last FMQs, the Glasgow region MSP claimed she was a good communicator, but criticised her record of "delivery".
He said: "Nicola Sturgeon's legacy from a political perspective is how people look at how they perform in a political bubble, and she was a good communicator, and they will remember the leadership she showed through the pandemic.
"But when it came to delivery, when it comes to that record, the NHS is worse, the education system is worse, poverty is more entrenched, and Scotland more divided since she came to power."
Mr Sarwar was also critical of Douglas Ross's use of the word "lie" in the chamber, asking why the party of government lied to the press and the public over membership figures with Presiding Officer Alison Johnstone. However, he did criticise the SNP for its lack of transparency.
He said: "I think it's perfectly fair to expect people to use appropriate language in parliament, but in a general sense we should have the ability to call out peoples failures, mistakes and issues of transparency. If only Douglas Ross was shouting as loudly about Boris Johnson.
"One of the reasons Douglas Ross is in the position he is now is because he created a personal brand as the anti-Nicola Sturgeon party. Now that's gone and he can't play the other side of the coin, he's in a very difficult position.
"The politics of division is now under challenge. The politics of hope is coming back again.
Mr Sarwar was also critical of Boris Johnson's performance at the Privileges Committee, where he sought to convince MPs he didn't mislead parliament, and insisted leaving drinks was a work event.
He said: "I'm sick of the clown. I'm sick of the clown show. I'm sick of his lies, I'm sick of how he continues to degrade politics.
"I wish him and all those around him would bugger off and do something else with their lives."