Mr Robertson, who was previously a favourite to take over the top job himself before ruling it out, said Mr Yousaf was the candidate who had "most impressed" him.
Writing in today's Edinburgh Evening News, Mr Robertson said he had been "open-minded to backing either Humza Yousaf or Kate Forbes". But he added: "Since the campaign has started I have been most impressed by Humza Yousaf, who is the only candidate to stand up to Westminster's veto of Scottish legislation, the only candidate who seeks to explicitly protect the rights of all in society and is committed to the stable pro-independence government at Holyrood."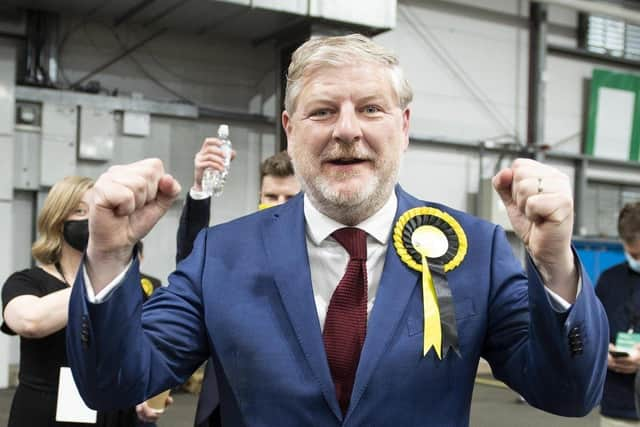 He said Mr Yousaf had also outlined "positive new proposals" such as expanding childcare and measures to tackle the housing shortage.
Mr Robertson wrote: "On Scotland's independent future, Humza Yousaf is right to underline that this will be won on the doorsteps. He has committed to give activists the tools they need – kickstarting a new Yes campaign, creating an instant rebuttal unit and organising campaign workshops across Scotland.
"Only one opinion poll of SNP members has been published so far and it shows Humza Yousaf has a nine-point lead amongst decided voters. Meanwhile he has secured three times as many endorsements by parliamentarians than the other candidates combined. It is a similar story when it comes to councillors and leading SNP activists across the country, with strong support from rural and urban Scotland alike. Amongst prominent public supporters Humza also has the backing of leading Scots stars like Alan Cumming and Stuart Braithwaite.
"Political parties are only successful if they work together effectively; with unity of purpose, talented team players, best tactics and a winning mentality. Humza Yousaf is the SNP leadership candidate with the strongest commitment to progressive values, the strongest membership backing from all levels of the SNP and is a committed team player. It has to be Humza."