The three contenders will face questions over one hour as part of the BBC's special edition of Debate Night.
It is the final official TV debate in the SNP leadership contest, after votes opened on Friday. The three candidates have also clashed on STV, Channel 4 and Sky TV, with issues ranging from individuals' record in government to independence and the fate of the Gender Recognition Reform Bill.
Here's everything you need to know ahead of the debate.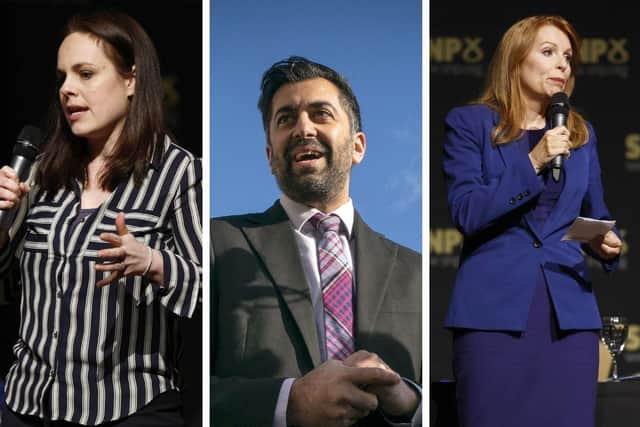 Channel 4 SNP leadership debate – host and format
The special edition of Debate Night – "Debate Night: Leadership Special" – will be broadcast from Edinburgh on Tuesday, March 14 on BBC One Scotland. It will be hosted by Stephen Jardine. The debate will also be streamed live on the BBC News website and on the iPlayer.
Members of the public were invited to join the Debate Night special's audience and are expected to be allowed to ask questions of the three candidates.
What time is the SNP leadership debate on Channel 4?
The leadership debate will begin at 8pm.
Is this the only TV debate for the SNP candidates?
No – there have also been TV debates on STV, Channel 4 and Sky TV.
What can we expect