Scottish Labour deputy leader Jackie Baillie said: "Time after time I have tried to get Kate Forbes to support this move and time after time she has rejected it out of hand. Little did I know that all she needed was the promise of career advancement to change her mind.
"The idea that this finance minister cares about low-paid care workers is laughable – all this does is demonstrate that Kate Forbes has a brass neck and a lack of principle.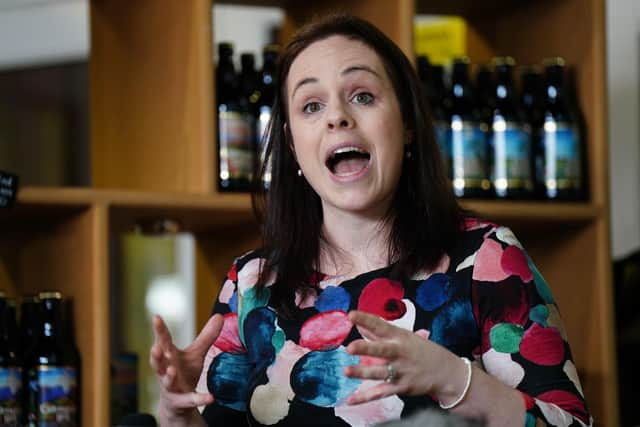 "I welcome all converts to this position, but we need to see the colour of Kate Forbes's money. The key workers and the unions who have been turned away time and time again by Kate Forbes will be taking this with more than a pinch of salt."
Speaking at the headquarters of Highland Home Carers in Inverness, Ms Forbes said: "I would propose a plan to raise minimum pay to £15 per hour for carers within a timescale to be negotiated with the care sector and the unions, and to other changes necessary to make social care a more worthwhile and rewarding career.
"I would also plan to create a learning pathway for carers to train as nurses through an apprenticeship model that combines work with study. Lastly, I want to protect a decentralised approach to delivery that allows for local variations, particularly in remote and rural parts of Scotland – like in my own constituency."
Ms Forbes previously said she would look again at the plans for a National Care Service. But speaking in Inverness, she stressed she fully supported the proposal itself.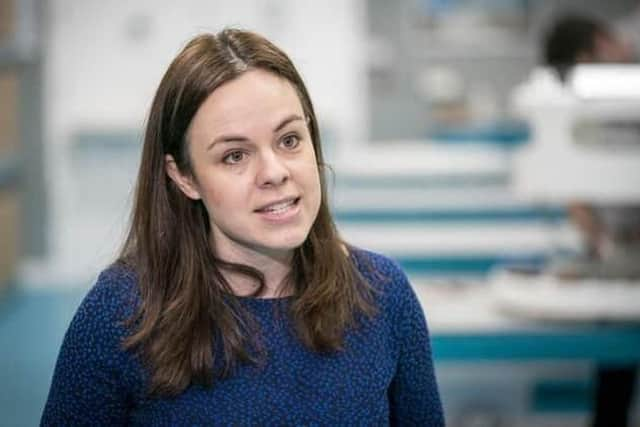 She said: "I am hugely supportive of the National Care Service, but I think it needs to allow space for decentralised models. You need to have a decentralised approach which empowers local teams."
The plans, which would make ministers accountable for adult social care in Scotland, have been strongly criticised by local authority leaders, opposition politicians and trade unions.
Ms Forbes said: "Whatever criticisms there are of the current approach, my whole pitch right now is that we don't need continuity, we need change. And we need somebody with competence to deliver and that would be the approach I would take to the National Care Service."
Asked if the £15 an hour rise was affordable, Ms Forbes said: "It's unaffordable to stick to the status quo, which is costing the NHS hundreds of millions of pounds in delayed discharge. Any future for the NHS relies on a care sector that works and it will only work with fair work.
"So I think the bigger risk is if we don't move further to embedding fair work, then we will see cost increase even further. That's not to say that I don't recognise the costs of £15 per hour alongside the wider need to invest in terms and conditions.
"But you'll see the figures of delayed discharge. That's because they aren't care packages in place. There aren't care packages in place because there's not enough carers, there's not enough carers because many of them are choosing to leave or are not being attracted by the sector in the first place."