Scottish Labour deputy leader Jackie Baillie has urged Nicola Sturgeon's successor to lead with "transparency and openness" amid controversy around the SNP's membership numbers.
It comes as figures revealed by the SNP showed the party had lost 30,000 members in just over a year - a claim it had previously denied.
The resignation of both the party's chief executive Peter Murrell and communications boss Murray Foote followed.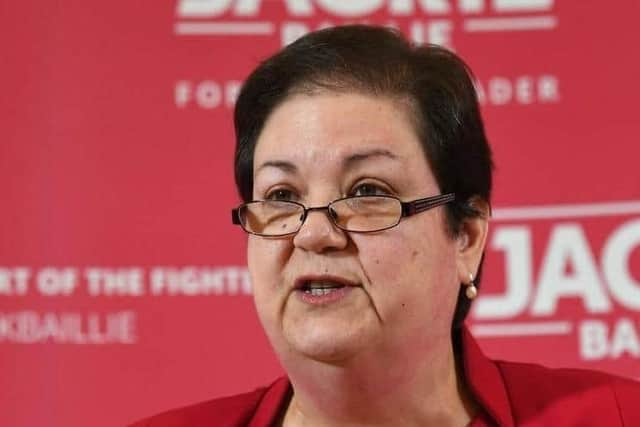 And as leadership candidates Humza Yousaf, Kate Forbes and Ash Regan wait to find out if they have been chosen by SNP members as the new leader, Ms Baillie accused the party of "secrecy and spin".
Her comments come as Police Scotland probes the party's finances, specifically how £600,000 of campaign funds had been spent.
She also called for questions to be answered into the two ferries which are now five years late, and the cost has nearly tripled to £300 million.
Ms Baillie said: "The next SNP leader needs to clear out the rot festering in this party.
"After 16 years in government, the SNP have become arrogant and out of touch, with an increasingly loose relationship with the truth.
"In the party and in government we are seeing more and more proof of secrecy, spin and outright lies.
"Sunlight is the best disinfectant - we need real transparency and openness to end the culture of cover-up at the heart of the SNP."
The SNP has been contacted for comment.
On Monday afternoon, the next SNP leader will be announced.