Ms Forbes, the current finance secretary, outperformed Humza Yousaf, the health secretary, and former community safety minister Ash Regan.
The data shows SNP voters have a similar view of each of the three candidates across the issues examined – but Labour and Conservative voters rated Ms Forbes more highly.
The poll of 1,037 adults in Scotland aged over 16 was carried out between March 8 and 10. It was commissioned by Charlotte Street Partners, a strategic communications and public affairs consultancy, and the Diffley Partnership, an Edinburgh-based research and polling company. It was conducted by Survation.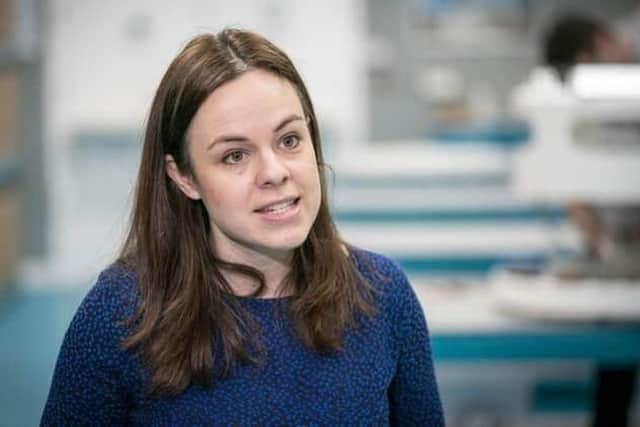 It found support for independence in a referendum sits at 45 per cent, with 53 per cent opting to stay in the UK.
Those figures do not change significantly when any of the SNP leadership candidates are assumed to be First Minister when a referendum is taking place, although Mr Yousaf performs slightly better than the other two.
The poll found Ms Forbes is rated highest by voters on healthcare and the NHS (29 per cent said Ms Forbes would perform best, 17 per cent Mr Yousaf and 10 per cent Ms Regan); education (29 per cent Ms Forbes, 18 per cent Mr Yousaf and 10 per cent Ms Regan); crime (25 per cent, 17 per cent and 10 per cent); the environment (24 per cent, 17 per cent and 11 per cent); transport (25 per cent, 19 per cent and 8 per cent); and the economy (32 per cent, 18 per cent and 9 per cent).
However, in all of the above instances, between 41 per cent and 50 per cent of voters did not know who would perform best.
There was a big gap between SNP voters and Labour and Tory voters. On the economy, 33 per cent of SNP voters said Ms Forbes would perform best, a lead of three points over Mr Yousaf on 30 per cent. However, this gap grew to 20 points among Labour voters (35 per cent said Ms Forbes and 15 per cent Mr Yousaf), and 31 points among Tory voters (39 per cent and 8 per cent).
Malcolm Robertson, founding partner at Charlotte Street Partners, said Ms Forbes "clearly has greater appeal among the public at large on key issues such as health, education and the economy".
He added: "What is fascinating in this election is whether SNP members vote for their next leader and Scotland's first minister with that wider, long-term perspective or decide on the basis of other reasons."
Mark Diffley, founder and director at the Diffley Partnership, said: "Our poll shows that voters currently have a more favourable perception of Kate Forbes on the key economic and public policy issues than of her two opponents in the current SNP leadership race.
"Significantly, it is particularly Conservative and Labour voters who give Kate Forbes higher favourability ratings. This may suggest that, although none of the candidates look able to shift the dial on party support or independence support immediately, it is the finance secretary who may be able to appeal to opposition party supporters in the longer term."