Ms Sturgeon posted: "I pay tribute to all 3 candidates for @theSNP leadership for rising to the challenge.
"Most of all I congratulate @HumzaYousaf and wish him every success. He will be an outstanding leader & First Minister and I could not be prouder to have him succeed me."
Ms Sturgeon had been careful not to publicly back any of the three candidates running to replace her throughout the campaign – Mr Yousaf, finance secretary Kate Forbes and former community safety minister Ash Regan.
Opposition party leaders were far less complementary about the election of Mr Yousaf.
Douglas Ross, the leader of the Scottish Conservatives, has said his party had "serious concerns" about Mr Yousaf's ability.
Mr Ross, who has led the Tories in the Scottish Parliament since August 2020, congratulated Mr Yousaf on becoming the first leader of the SNP from an ethnic minority.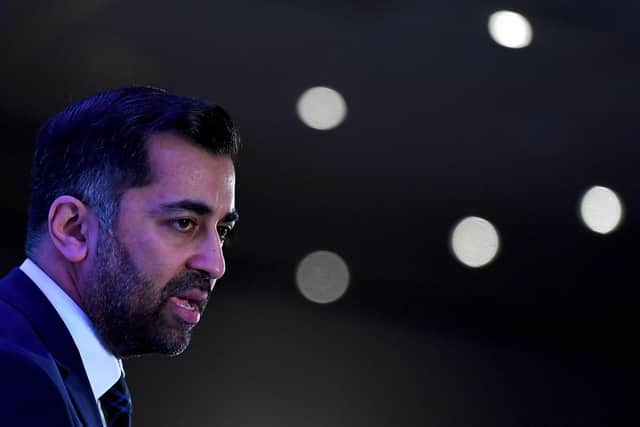 But he said: "We encourage him to govern for all of Scotland and abandon his divisive plans to push independence relentlessly as the self-styled 'first activist'. As the main opposition party, we will hold Humza Yousaf to account when he lets the Scottish people down. Unfortunately, we have serious concerns about his ability.
"For the good of Scotland, we hope he does not lurch from failure to failure as he did when he was Nicola Sturgeon's health secretary, justice secretary and transport minister. Humza Yousaf's election as leader shows that the SNP government are moving further and further away from the real priorities of the Scottish people to obsess over independence.
"The Scottish Conservatives will continue to focus on the issues that matter to people across the country, such as strengthening our economy, supporting our struggling NHS and helping families with the global cost-of-living crisis."
Scottish Labour leader Anas Sarwar called into question Mr Yousaf's mandate as he repeated demands for an election. Mr Sarwar said of Mr Yousaf's election as SNP leader: "While I question his mandate and the SNP's record, it is important to reflect on the election of what will be the first first minister from an ethnic minority background.
"Regardless of your politics, this is a significant moment for Scotland. But while Scotland faces the twin crises of the cost of living and the NHS emergency, it is clear that the SNP does not have the answers that Scotland needs.
"This chaotic and divided party is out of touch and out of ideas. Humza Yousaf has inherited the SNP's woeful record, but he has not inherited Nicola Sturgeon's mandate. We need an election now and Scottish Labour is the change that Scotland needs."