SNP ministers accused of abandoning rural Scotland amid rise in poverty
SNP ministers have been accused of abandoning rural Scotland as figures showed the number of people living in poverty in rural areas has risen by 50 per cent since the party came to power.
Official statistics show there are now 150,000 more rural Scots living in relative poverty and an extra 50,000 in severe poverty.
Scottish Labour accused the SNP of "years of mismanagement and neglect", leaving rural communities "on the brink". It pointed to a series of ongoing issues such as the ferries fiasco and delays to the dualling of the A9, as well as cuts to councils and enterprise agencies.
A number of CalMac ferries are currently out of action, with most of its vessels more than 30 years old and about half of its largest ships operating beyond their expected service life. Earlier this week, two ferries were temporarily taken out of service due to malfunctions.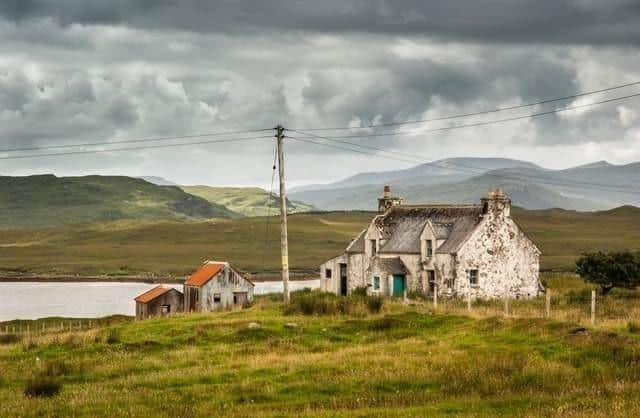 Scottish Labour's rural affairs spokeswoman Rhoda Grant said: "These shameful figures show how badly rural Scotland has been abandoned by the SNP. Years of mismanagement and neglect has pushed thousands of people into poverty and left rural communities on the brink.
"Local services have been cut to the bone and lifeline transport links allowed to fall into complete disarray, and the worst off are paying the harshest price. Every single part of Scotland is being badly failed by the SNP – they must end this betrayal and set out a real plan to tackle poverty and revitalise rural communities."
Figures show 100,000 rural Scots were classed as living in "severe poverty" between 2007 and 2010, rising to 150,000 between 2019 and 2022. The number living in relative poverty rose from 150,000 to 220,000 in 2019-22.
The proportion of those in rural areas who live in relative poverty has risen from 14 per cent to 18 per cent. This compares to a 1 per cent rise for those in urban areas. The proportion in severe poverty has risen from 9 per cent to 12 per cent.
In total, 660,000 Scots lived in severe poverty in 2007-10, rising to 810,000 in 2019-22. Meanwhile, around 960,000 lived in relative poverty in 2007-10, rising to 1,110,000 in the most recent statistics. The number of people in poverty in rural Scotland has risen more than twice as fast as the national average.
Concerns over rural issues have led to divisions in the SNP, with former minister Fergus Ewing branding the failure to dual the A9 on time a "betrayal of the Highlands".
Meanwhile, Kate Forbes, who was Humza Yousaf's main rival in the leadership race, has spoken out against plans to ban fishing in 10 per cent of Scottish waters. A consultation on Highly Protected Marine Areas closes tomorrow, with the proposals sparking outrage in coastal communities.
Celtic music band Skipinnish have released a protest song comparing the move to the Highland Clearances. Forbes called this "beautiful" on Twitter, insisting it "powerfully captures the people and culture of our coastal communities".
The MSP for Skye, Lochaber and Badenoch told Scotland on Sunday: "Fishing is a lifeline for many coastal communities, and to sever it will only exacerbate the challenges of depopulation. It is critical that Government does not make life harder for those who are already struggling to make a living. I have never met a fisherman who didn't understand that ethical management of the sea is essential to west coast economies and communities."
A Scottish Government spokesman said: "The First Minister has been absolutely clear that tackling poverty will remain a key priority for this government. However, many of the levers to tackle poverty remain in the hands of the UK Government, and we continue to urge them to use all the powers at their disposal to tackle this cost-of-living crisis on the scale required. This includes access to borrowing, providing benefits and support to households, VAT on fuel, taxation of windfall profits and regulation of the energy market.
"We will continue to take action within our powers and fixed budget. This includes providing free childcare and transport, as well as the game-changing Scottish Child Payment and the Carers Allowance Supplement – two of seven Scottish Government benefits only available in Scotland. In addition, our new Winter Heating Payment was automatically paid to 400,000 people this year to help with the cost of winter energy bills.
"We are also committed to supporting our rural, coastal and island communities, including through improving transport and infrastructure. We have invested more than £2 billion in our ferry services since 2007, and we have outlined plans to invest around £700 million in a five-year plan to improve ferry infrastructure. We remain fully committed to improving the A9 and A96."
Comments
 0 comments
Want to join the conversation? Please or to comment on this article.