Mr Flynn first asked Mr Sunak to confirm that women victims of sex trafficking smuggled on boats will be denied help from modern slavery laws under his new proposed legislation.
The Prime Minister insisted "it is precisely because we want to target our resources and our compassion" that "we need to get a grip of this system".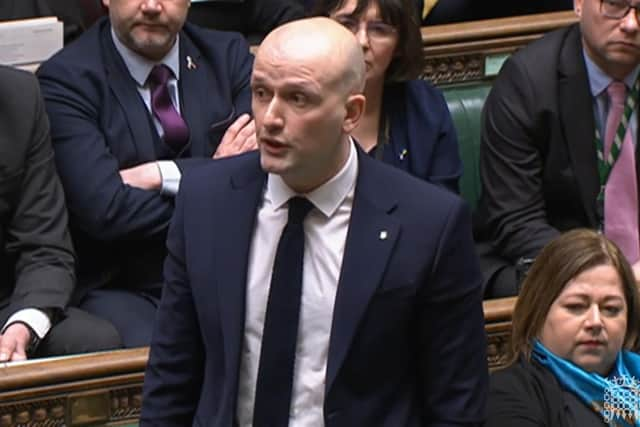 "There is nothing fair, there is nothing compassionate, about sustaining a system where, as we saw recently, people are dying on these crossings", he told the lower chamber.
Mr Flynn noted "I'll take that as a yes from the Prime Minister", adding: "What a complete and utter disgrace.
"But whilst it may shock, it shouldn't necessarily surprise because this is the Tory government that in recent months has spoken of invasions.
"Just yesterday, this was a Tory government that said that 100 million people could be coming to these shores and this is the Tory government that this morning said that number could in fact be billions. Complete and utter nonsense.
"So, may I ask the Prime Minister from whom are his Government taking inspiration, Nigel Farage or Enoch Powell?"
Mr Sunak dismissed Mr Flynn's claims as "load of nonsense" and claimed the figure of 100 million "doesn't come from the Government, it comes from the United Nations".
He went on: "It illustrates the scale of the global migration crisis the world is grappling with, which is why it is right that we take action because if we do not, the numbers will continue to grow."
Commenting on the SNP Westminster leader's remarks, former Ukip and Brexit Party leader Mr Farage told the PA news agency: "Just as the SNP found themselves hopelessly out of touch with their voters on trans legislation, they will find their open door approach to the young men crossing the Channel sees them out of touch again."