Survivors of Scottish residential home Fornethy House abuse say they are not being listened to by those at top
Allegations of horrific abuse at Scottish residential home
A group of women who survived horrific abuse at a Scottish residential school say they feel the Scottish Government is not listening to them, despite the First Minister promising to meet with them.
From the 1960s until the early 1990s, thousands of disadvantaged girls from Glasgow between the ages of five and 12 were sent for short-term respite at Fornethy House in Angus.
But instead of getting the care and support they needed, they say they ended up enduring weeks of traumatic sexual, physical and mental abuse.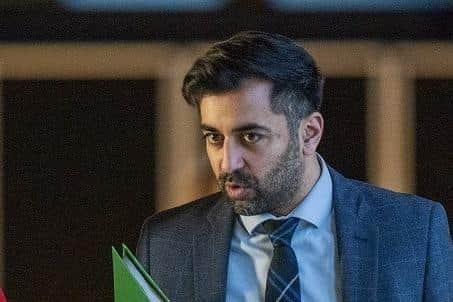 A group of survivors have spent the past few years campaigning for justice and for the alleged abuse they suffered to be publicly acknowledged. They have also previously called for a public inquiry into what happened to them to be held.
A debate has now been held at the Scottish Parliament to seek justice for these women, and a number of them came to watch from the debating chamber's public gallery on Thursday.
The group say as well as getting MSPs to acknowledge their childhood abuse, they also want to highlight the fact none of the alleged perpetrators have so far been brought to justice.
They have submitted a petition to the Scottish Parliament asking for them to be able to access the Redress Scotland scheme.
Redress Scotland offers those who have suffered abuse while in care financial compensation from the Scottish Government and a formal apology. However, the survivors of Fornethy House are not eligible for this because they were only there for a short holiday.
Labour MSP Colin Smyth spoke on behalf of the group of women at the debate, detailing the girls being force-fed their own vomit, being physically assaulted, and then being punished for making a mess when these violent assaults caused them to bleed. He also said the women were forced to write postcards to their families back home in Glasgow to say they were having a good time.
Mr Smyth directly asked First Minister Humza Yousaf to meet with the survivors who had come to Parliament. Mr Yousaf said he would "commit" to meeting them, but said he was unable to do the meeting then and there.
Speaking to The Scotsman after the debate, the group of survivors said they felt they were still not being listened to by those at the top, particularly as a number of MSPs left the chamber when their statement was about to start.
They said: "We are not getting heard and we can't allow that to carry on. We are annoyed at the amount of MSPs who walked out and didn't want to sit and take part.
"It is ridiculous, they should have sat there and listened to our statement. It was scandalous and this is why we feel we will get nothing."
Deputy First Minister Shona Robison said she would also meet the group so she could fully understand the experiences they went through. She said: "No child should have to go through what these women have.
"I hope the level of interest from Parliament and my commitment means they leave this place confident the matters they have raised are taken very seriously indeed and will be addressed as far as humanly possible."