The prominent drugs reform activist, who is standing as an independent in Falkirk East at next month's election, made the comments at The Scotsman's virtual hustings on Tuesday – and took aim at the drugs policies of other parties.
Mr Krykant, who won plaudits for converting a minibus into the UK's first mobile Overdose Prevention Centre in Glasgow last year, said the statistics behind Scotland's drugs crisis were "shameful".
He said: "We currently have the highest drug death rates in the EU – 15 times the EU average. That is drastic ... and it comes from our lack of investment and our local community.
"The SNP Government for the first time on the 20th of January, when Nicola Sturgeon addressed the Scottish Parliament, took some responsibility for the absolute disaster that they've overseen in the last 14 years in power in Scotland."
Mr Krykant said the SNP cut the funding for alcohol and drug partnerships in 2015, despite a record 614 drug deaths in Scotland in 2014.
"They were warned across the chamber in Holyrood that if they did that, it would lead to more deaths," he said.
"And in the six years since then, drug deaths have more than doubled. They continue to rise through the pandemic.
"Some of the most vulnerable people in our society are left without help. We're going to see more people turning to drugs and alcohol to cope coming out of the pandemic, with the mental health issues that are being created."
Former MP Neil Gray who is standing for the SNP in Airdrie and Shotts, admitted there was "no hiding" from his party's failure on drug deaths.
He told the hustings that he agreed with the First Minister's assessment of the crisis as "a national disgrace", but said it was also now a "priority" of any future SNP government.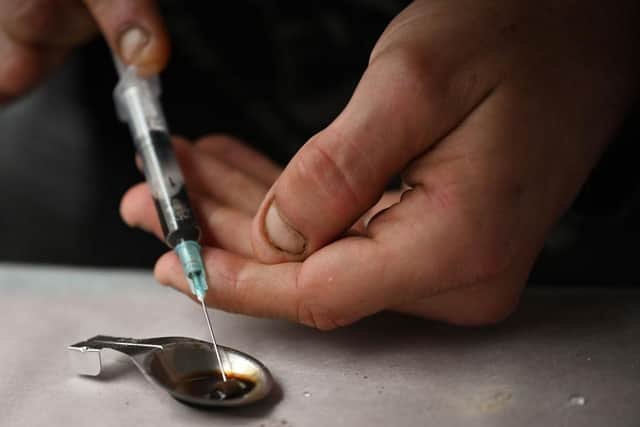 "We've committed £250 million to rehabilitation services and are going to obviously be looking at a number of other areas," he said.
Mr Gray said he was personally in favour of drug consumption rooms as a "short-term measure", but added more needed to be done to address the "underlying reasons for why people have turned to drugs at all".
Asked whether his party would support decriminalisation, Scottish Conservative candidate Haroun Malik said simply: "No, we wouldn't."
The criminal defence lawyer said: "In Scotland, we almost have decriminalisation within the courts. You don't see low level drug defence is going through a court anymore – and there's no opportunity for the courts to intervene because from the SNP, this is not a priority."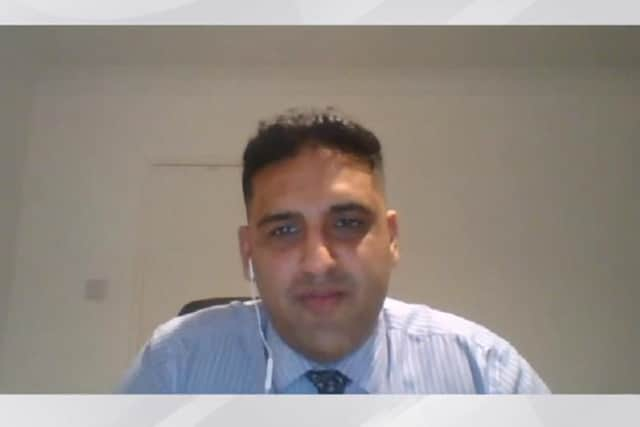 He claimed the SNP "don't care about drug deaths," adding: "They've had 14 years to do something about it. Why would we trust them again?"
Responding to Mr Malik's comments, Mr Krykant said he was "absolutely astounded" a criminal defence lawyer did not support decriminalisation.
"It's absolutely horrendous," he said.
"I believe that you should speak to some of your colleagues like Aamer Anwar, the former Rector of Glasgow University, ... and really get informed about the underlying trauma and poverty-stricken conditions that lead people to take drugs in the first place."
A message from the Editor:
Thank you for reading this article. We're more reliant on your support than ever as the shift in consumer habits brought about by coronavirus impacts our advertisers.
If you haven't already, please consider supporting our trusted, fact-checked journalism by taking out a digital subscription.