The First Minister said the temporary move aimed to provide "clarity" and insisted it was important to have "a bit less heat and a bit more light" on the issue.
A row broke out last week after double rapist Isla Bryson, previously known as Adam Graham, was placed in a segregation unit in Cornton Vale women's prison to await sentencing. Bryson, 31, was moved to a men's prison following a huge backlash.
Over the weekend, there were also reports Tiffany Scott – who was convicted of stalking a 13-year-old girl and was previously known as a man called Andrew Burns – may be moved to the female estate.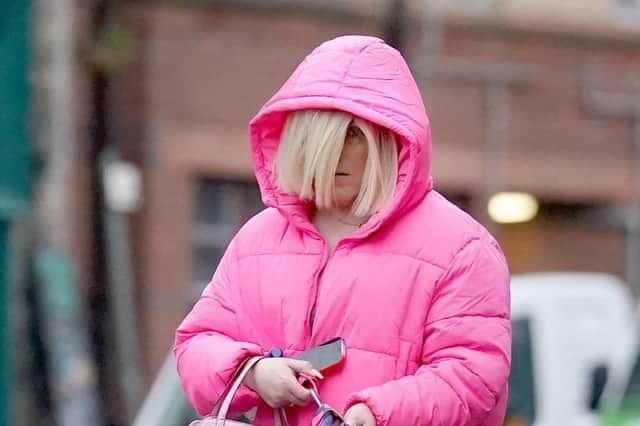 Justice Secretary Keith Brown announced the temporary measures on Sunday, along with an urgent review to look at the handling of the Bryson case, which will run parallel to another review of the wider transgender prisoner policy.
Current policy requires a risk assessment to be undertaken before a transgender prisoner can be placed in the estate with which they identify, but the new measures will stop any with a history of violence against women – including sexual violence – from being placed in Cornton Vale or any women's unit across the country until the policy has been reviewed.
Speaking to journalists while visiting BBC Studioworks' new television studio at Glasgow's Kelvin Hall, Ms Sturgeon said: "The arrangements for dealing with transgender prisoners haven't changed, they've been in place for some time. There has never been an automatic right for a trans woman to serve their sentence in a female prison. These decisions are subject to rigorous and robust risk assessment."
She added: "The cases that have been in the media in recent days, those risk assessments were under way. There is no reason to assume that the outcome in both of those cases would not have been that they should be in a man's prison.
"But given the focus and given the concerns that have been posed as a result of the focus on these cases, what we have done is bring absolute clarity to that."
The First Minister said "pending a wider review", the change would "make it absolutely clear that no transgender prisoner with a history of violence against women will be placed in the female estate".
She also stressed the importance of not "stigmatising" the wider transgender community in a debate about the safeguarding of women in prisons. She said: "Trans women don't pose an inherent threat to women – it's abusive and predatory men that do that."
Asked if the temporary ban should be made permanent, Ms Sturgeon told broadcasters: "Let's allow the review to take its course, but I think what we've set out on a temporary basis, I think, is likely to give an indication of the direction of travel here."
Elsewhere, Ms Sturgeon was repeatedly asked if trans women are women. She accepted trans women are treated differently from women in prisons.
Asked if she accepted there are now "contradictions" with her approach, she said: "Life is full of contradictions, but we are seeking to deal with the situations as they arise in a sensible way that takes account of public concern, but respects the rights of trans men and trans women as well."