But he has declined both invites, insisting it would not be appropriate to attend because First Minister Nicola Sturgeon said the matter will "inevitably end up in court".
Mr Jack was invited to give evidence to the equalities, human rights and civil justice committee and the constitution, Europe, external affairs and culture committee. Kemi Badenoch, the UK women and equalities minister, also turned down an invitation from the former.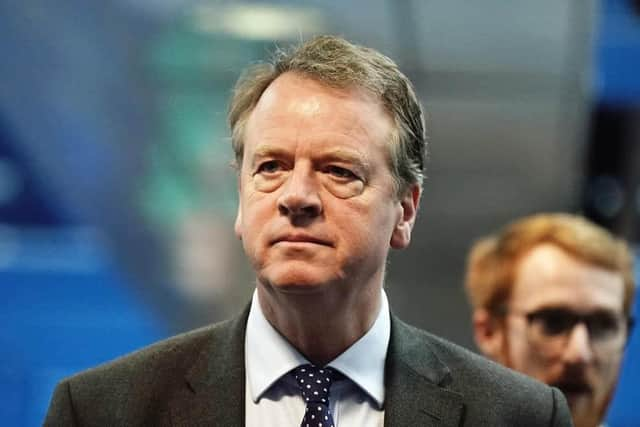 MSPs passed the Gender Recognition Reform (Scotland) Bill by 86 votes to 39 before Christmas, approving reforms which would allow trans people to obtain a gender recognition certificate without the need for a medical diagnosis. The legislation has sparked huge controversy, with concerns from some politicians, women's rights groups and others the changes could impact on safe spaces for females.
Last week, Mr Jack confirmed he would make a section 35 order – a never-before-utilised section of the 1998 Scotland Act – to prevent the Bill from gaining royal assent. He said the legislation would impact on UK-wide equality legislation.
SNP MSP Alasdair Allan said: "Well, there we have it – three invitations, two Tory ministers and one feeble excuse for a gutless UK Government unwilling to face the Scottish Parliament, after launching a full-frontal attack on devolution.
"The Tories lack the courage to explain their undemocratic decisions to a Parliament they seem intent on wrecking. The level of contempt they are showing to the people of Scotland is disgraceful.
"All the Tories talk of working together and their claims that Scotland is part of a 'Union of equals' lie exposed as entirely disingenuous. Frankly, few people believed them on this a week ago, but now we see they don't even believe it themselves.
"Fundamentally, they are no shows at Holyrood because they have no answers. Their actions are an affront to Scottish democracy and yet another reason why Scotland must become independent to escape the Tories and Westminster control for good."