His autumn statement was made as a response to Liz Truss and Kwasi Kwarteng's disastrous mini-budget, in which Mr Hunt scrapped much of what the pair had had announced.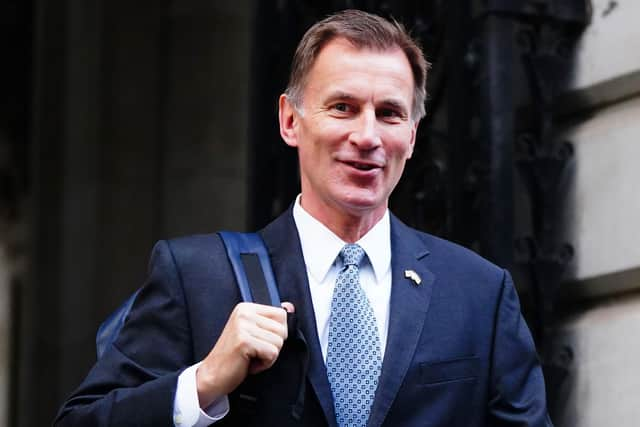 Instead, the Scottish Government view this very much as crisis management, despite things improving from where they were just four months ago.
One area the improved public purse is expected to see a change is on energy bills, with Mr Hunt expected to cancel a reduction in financial assistance that would have seen typical annual bills rise from £2,500 to £3,000.
The plan will instead be extended for another three months. However, the view among Scottish ministers is it still does not go far enough, with SNP figures instead asking for a decrease in the cap on support, albeit more in hope than expectation.
Away from energy, the SNP also want to see action on inflation and, while there will be moves to address it, it will not be in the way desired by Nicola Sturgeon's party. Mr Hunt is also expected to focus on getting Britain "back to work" by reducing the number of working-age people who are unemployed, and increasing the pension age.
However, the SNP's social justice spokesperson David Linden has already been critical of the plans, saying they were a "further betrayal" of Scotland's older people. The party are also repeating calls for public sector pay rises in the next round, something there may be movement on, but again, with tweaks to make it less expensive for the Government.
Mr Hunt is said to be considering back-dating some pay awards or making one-off payments, but this will not address the fundamental concern that wages aren't high enough. Multiple Tory MPs have told The Scotsman they are not expecting many of their demands to be met in the Budget, so they, much like the SNP, could end Wednesday feeling short changed.