The event offered insight into the implications of the pandemic on the sector, key learnings, and how to take collaborative next steps to forge a more sustainable, inclusive and resilient future.
The impact of Covid-19 has been all encompassing, and the question of where this leaves sustainability efforts was at the forefront of discussions yesterday. Although government priorities have shifted due to the pandemic, organisations such as Scotland's International Development Alliance are concerned with making it clear that sustainability cannot be left behind.
The Alliance has been advocating for better integration of the Sustainable Development Goals into Scottish policy making, through their work on Policy Coherence for Sustainable Development. Policy Coherence is an approach that encourages governments to balance their actions, looking at the system as a whole rather than focusing on one isolated issue at a time. It also helps to integrate all dimensions of sustainable development – economic, social and environmental – across policy making. Meaning whatever the priority, sustainable development plays a key part in framing the decision making process.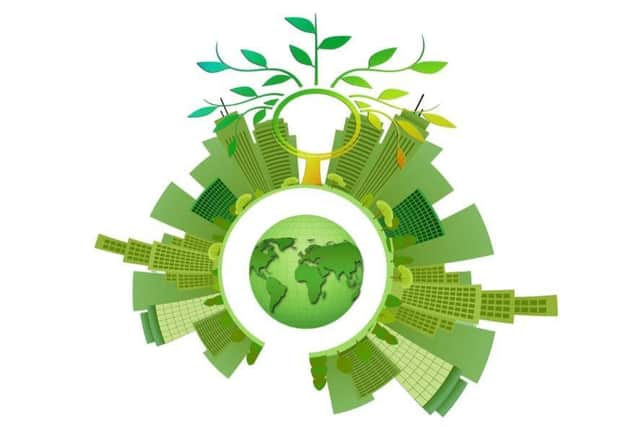 Other countries, such as Finland, have been using Policy Coherence for Sustainable Development (PCSD) to support their efforts to embed sustainability goals into their policies. In Finland, the government has made clear its dedication to sustainability, with concrete implementation measures and a commitment to policy coherence. This includes an inter-ministerial coordination network, an annual report which evaluates how each policy area is integrating the goals into their actions and budgets, and a youth group to include young people into political planning.
Sustainable development is not only a concern for government, but for the whole of society, and Finland's approach is most importantly across sectors. Rilli Lappalainen of Finnish NGO platform for global development, Fingo, and chair of EU-project Bridge 47, explains that to deliver sustainable development, we need instruments for engaging the whole of society.
"It is about building a stronger commitment to sustainability across society; by encouraging cross-sector collaboration, supporting active citizen participation, and crucially through transformative education around global citizenship and sustainable development that reaches everyone."
Finland's example is one that Scotland may like to follow, and through the Scottish Government's National Performance Framework, which is explicitly aligned to the Sustainable Development Goals, the foundations are already in place to go further.
An important aspect of sustainable development is education, and this is one area in particular where Scotland is on the right track to integrating sustainability goals across wider society. Global Citizenship Education is a type of transformative education that focuses on learning for a more just and sustainable world. Here in Scotland, it is included within the Curriculum for Excellence under the 'Learning for Sustainability' umbrella. Organisations within Scotland's global citizenship network, IDEAS, a member of Scotland's International Development Alliance, bring decades of experience in delivering support to teachers across the country as well as resources for embedding global citizenship education into schools.
IDEAS is also a partner on the EU-funded project, Bridge 47, which is dedicated to promoting global citizenship education as key to achieving sustainable development. The project believes that this kind of transformative education is vitally linked to enhancing Policy Coherence. It supports the lifelong learning of all people to critically engage with the world around them, to think globally while acting locally, and to make informed decisions that are coherent with sustainable development. In their new animation Bridge 47 indicates global citizenship education as a key way of supporting a better understanding of PCSD.
Current plans for an inter-ministerial group focused on Policy Coherence for Sustainable Development within Scottish Government have been delayed by the pandemic. In the meantime, Bridge 47 has been working in partnership with Scotland's International Development Alliance and the Scottish Government's National Performance Framework team, amongst others, to create a resource that will support civil servants to implement a PCSD approach, that puts wellbeing and sustainability at the heart of policy, through global citizenship methods.
Lewis Ryder-Jones, Deputy Chief Executive of the International Development Alliance, says:
"Whether the goal is ending poverty in other countries, creating an economy that has well-being at its core or protecting our shared environment, we must find ways to ensure progress in one area is not at the expense of others.
"But this is inherently complex, and at times highly political. The only way in which we can hope for progress is through sustained action on a variety of fronts. That's why this new resource, with its aim of helping to embed a global citizen approach into policy making is so important. We must find ways to see the bigger picture, connect the dots and find better solutions to our shared problems."
For more information, please visit the Bridge 47 website.
This article was funded by the European Union