In the wake of the controversy surrounding Gary Lineker's tweets, and the way the BBC dealt with them, that mission has been spectacularly waylaid. But a question rarely posed is what the impact will be here?
For years, the corporation has been building a fragile trust with its Scottish audiences, and of late, it has invested north of £100 million to better orient itself to reflect the post-devolution era. Could the Lineker fallout jeopardise that vital work?
The BBC in Scotland has wrestled with the concept of impartiality longer than most. This June marks 15 years since the publication of a seminal report by Professor Anthony King on impartiality in its nations coverage. He concluded the BBC had not responded adequately and appropriately to the UK's changing political and social architecture. More than a third of those surveyed for his report felt the BBC was not relevant to the area where they lived. In Scotland, the figure was 45 per cent.
Are things improving? Yes, according to one of the headline figures from Ofcom's BBC performance tracker research. It shows 58 per cent of Scots rated the BBC positively in 2021/22, up nine percentage points year-on-year. Steve Carson, director of BBC Scotland, told The Scotsman that impartiality was "absolutely key" to its services and content, and that it would "always strive to produce impartial and accurate content for our audiences and broaden the diversity of our offering".
But a deeper dive into audience engagement data throws up more nuanced, often contradictory trends. For years, the BBC has commissioned Ipsos MORI to ask people a simple question: do you think the corporation is effective at reflecting people like you? In 2017/18, 19 per cent of respondents in Scotland said the BBC was ineffective at that task. By 2021/22, the figure stood at 22 per cent. That is not the whole story, though. Over the same period, the proportion of Scots who thought the BBC was effective increased from 53 per cent to 55 per cent.
Dr Catherine Happer, director of the Glasgow University Media Group, said BBC Scotland had its own "complex local dynamics" as demonstrated by Scotland's constitutional debate. "A lot of damage was done in the run up to the independence referendum, where empirical research has shown the BBC offered coverage from a unionist perspective," she said. "That's perhaps not surprising, as it is born of the union, and a British organisation."
The latest UK-wide dispute, she believes, will present further challenges. "On reading about the Lineker episode, in which the people in charge of the BBC followed the government line, many people in Scotland will see that as further evidence of who the BBC is accountable to – and it's not people in Scotland," she added.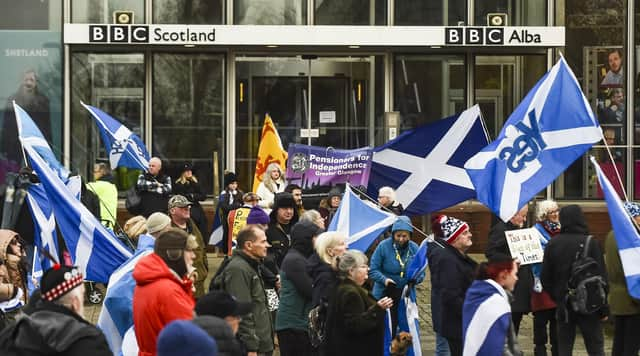 Dr Eamonn O'Neill, a veteran journalist and associate professor in journalism at Edinburgh Napier University, agrees. But he points out the very concept of impartiality is contested, and cautions that negative perceptions of the BBC are not always justified. "For a lot of people in Scotland who don't like the BBC, they'll see the Lineker episode as support for the case that, in managerial and journalistic terms, it's not up to speed," he explained. "I don't think that's entirely fair, because within the BBC, morale is probably quite low, they're under pressure from within and without, and leadership is all over the place."
The damning verdict of the King report spurred an upsurge in the proportion of the BBC's news coverage about Scotland, as well as significant investment in its operations here. That process culminated four years ago with the creation of a dedicated digital Scottish channel, and with it, a flagship news hour. That programme, The Nine, was envisaged not only as a vehicle to deliver Scottish, UK and international news – the dream of those who long championed the 'Scottish Six' – but one capable of widening the appeal of its news and current affairs offering, particularly among younger audiences.
The jury is out on whether it has done so. While the programme has earned praise for its journalism, it does not have its challenges to seek. In 2020/21, its average audience stood at 17,800 adults. By 2021/22, it shrunk to 15,600, a 0.8 per cent share. As Ofcom noted in its latest annual report, "the BBC needs to continue to find ways to engage with the underserved audiences it has identified in Scotland".
Dr O'Neill suggested the BBC might ask itself different questions about how it serves Scotland. "People tend to point at the new channel as a failure because it hasn't pulled in big audiences, and that's a fairly easy argument to make," he reasoned. "The more complex argument is who are those audiences, and do they want to be served by the BBC? Does BBC Scotland then change strategy to bring in other audiences?"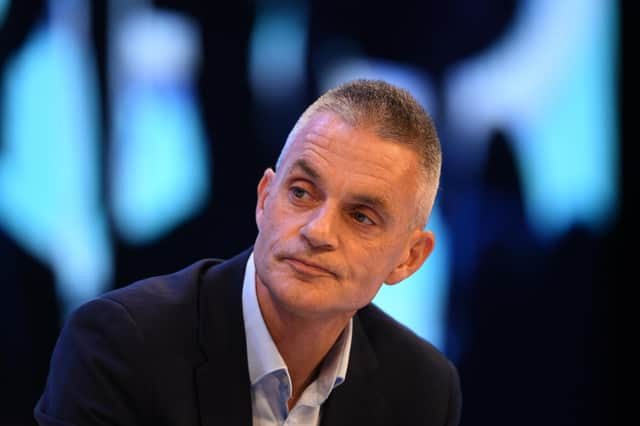 The new channel's budget stood at £37m last year, up £3m on 2021. But David Hutchison, honorary professor in media policy at Glasgow Caledonian University, and a former member of the BBC's General Advisory Council, said he believed it remained "hopelessly underfunded".
He explained: "The Scottish Broadcasting Commission chaired by Blair Jenkins wanted a much higher budget for the new channel it proposed. As for The Nine, it's the worst possible slot … there is also a very good case for saying that we didn't need a new channel, but should have gone for turning BBC One Scotland into an opt-in rather than opt-out channel."
It is not just television where concerns have been raised. The latest RAJAR figures show Radio Scotland shed more than a fifth of its listeners in a year, down from 976,000 in Q4 of 2021 to 780,000 by the same period last year. Again, that figure comes with caveats. Not only had the station put 25,000 listeners on compared to the previous quarter, but that Q4 2022 was higher than the same period in 2019 and 2018. Putting aside such provisos, what about longer-term trends? Based on the Q4 figures in the decade between 2012 and 2022, BBC Radio Scotland's reach fell by 21.5 per cent. Over 20 years, the decline is 28 per cent.
How does that compare to the wider BBC radio portfolio? Over the past decade, the corporation's local radio stations as a whole fared better, with a near 15 per cent fall in audiences. Over 20 years, the decline is 28 per cent – the same as Radio Scotland.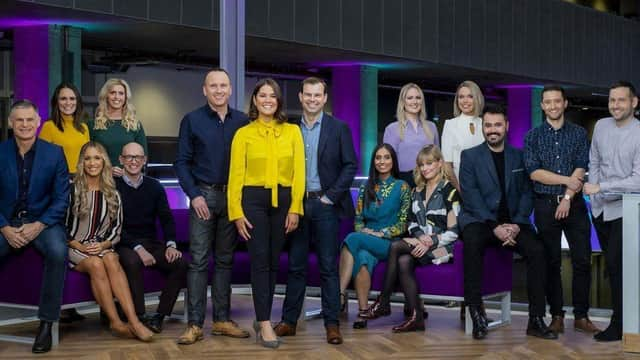 There is also an argument that in a fragmented, digital age, the focus on viewer and listener figures is not necessarily instructive. One BBC Scotland source said much of The Nine's output, and that of the new channel more widely, was linked content suited to social media and other nonlinear services. Indeed, BBC internal data shows there were around 72 million streams on the iPlayer of BBC Scotland content between April 2021 and March last year.
Mr Carson said the BBC Scotland channel was a "significant part" of its plan to "provide more relevant content for audiences", adding: "It has been clearly succeeding with hundreds of hours of new programming a year, helping it reach more viewers than any other digital channel in Scotland."
Either way, some believe the fundamental challenges facing BBC Scotland are not about programming, but strategy and structure. For years, the BBC had an audience council model in place to scrutinise how it was performing in individual nations. That framework was scrapped in 2017, with a new Scotland committee taking its place.
Robert Beveridge, professor of media policy and regulation at the University of Sassari, who sat on the defunct BBC Audience Council for Scotland, said the corporation "needs to have ways of consulting citizens, not just consumers", adding the loss of the audience councils had "affected their ability to engage with civic society". Prof Hutchison also said there was a need for a revived audience council, but said that in light of the current political atmosphere, appointments to any such body would be "a lot more controversial".
In the meantime, the BBC's Scotland committee is tasked with overseeing its audience engagement and understanding issues affecting Scotland. The committee is chaired by Muriel Gray, but it is another of its members that catches the eye – Richard Sharp, the BBC chairman, who, thanks to his ties with Boris Johnson, is at the epicentre of the corporation's impartiality crisis.
Mr Sharp is not a member of the England, Wales, or Northern Ireland committees, a fact that is a cause of significant consternation inside Pacific Quay, according to one prominent BBC Scotland figure. "You couldn't make it up," said the source. "It's like having an arsonist in charge of the fire service."