However, the scale of the challenge was laid bare by scientific academy The Royal Society 24 hours earlier, which said half of the UK's farmland would be required to produce enough fuel from crops to replace jet fuel to maintain current passenger levels. Saf, such as made from vegetable oil, is only available in limited quantities and usually has to be blended with traditional jet fuel.
The Scottish Parliament's aviation cross party group report also called for more support for airlines to develop new routes and fill skills gaps, including by encouraging young people to pursue aviation careers.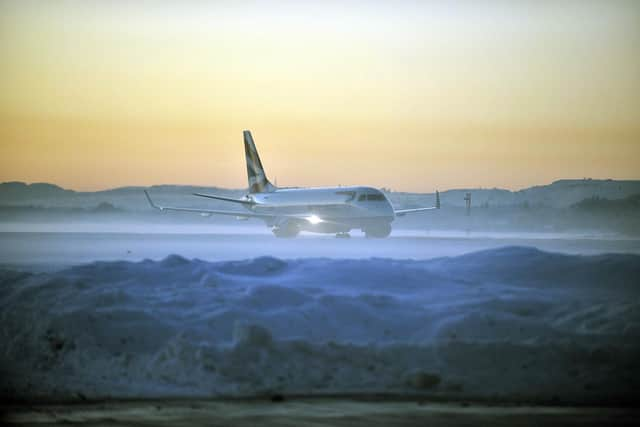 Its report, The Recovery of Sustainable Aviation, Travel and Tourism in Scotland, said the Covid pandemic had reduced air passengers by 90 per cent and full recovery was unlikely before 2024/25.
It said research into hydrogen and electric-powered aircraft should be accelerated, along with airspace modernisation to reduce congestion and emissions.
The report insisted: "Aviation growth and decarbonisation are not incompatible goals". But the document said: "Sustainability is undoubtedly the greatest challenge – and opportunity – facing travel. Scotland can be a world leader in aviation sustainability.
"A Government strategy, with support and investment, is required in tandem with proactive, courageous, collaborative thinking which places route development, connectivity and sustainability at its core."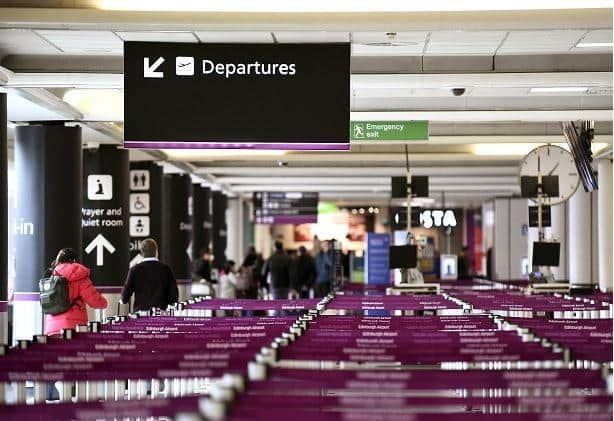 The report stressed the "Scottish Government must be clear in its support for sustainable growth in aviation" as its aviation strategy "lacked a realistic goal" for Saf and Scottish-based offsetting/ownership of airline carbon emissions, which was a "missed opportunity".
It added: "There are no clear ideas for linking aviation and net zero policy".
However, the report said Scotland could blaze a trail. It said: "Sites such as Grangemouth and St Fergus offer excellent options to produce Saf and establish Scotland as a leading producer. Government support could de-risk this form of investment along with loan guarantees and green bonds."
It said with "comprehensive policy support", ministers could match the UK Government's ambition to create a Saf industry, which could include financial backing from the Scottish National Investment Bank. The UK Government's Jet Zero strategy published last year included five Saf plants to be under construction by 2025.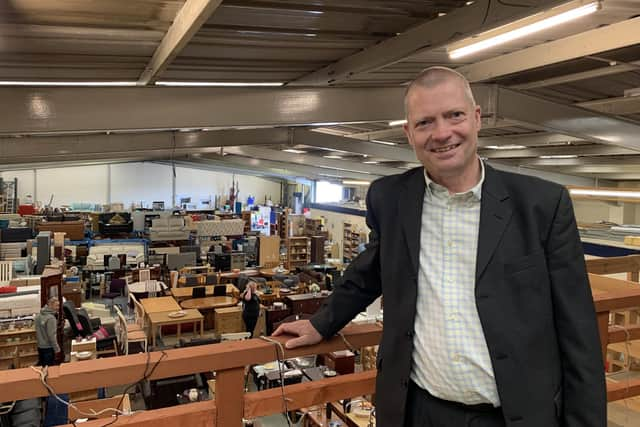 The MSPs' report also said the Scottish Government taking over Air Passenger Duty (APD), which goes to the UK Treasury, should be "explored with urgency" to help fund such decarbonisation measures.
Scottish ministers were given the power to take over the tax in 2016/17, which they planned to replace with a new Air Departure Tax so it could be halved. However, that was shelved after the Scottish Government declared a climate emergency in 2019, although Highlands and Islands airports' current exemption from APD was cited as a reason.
The report said the "right incentives" were required for the development of new air routes, such as extra funding for marketing and start-up costs, "and in particular low fares are needed to generate new demand".
It said aviation had been the hardest hit sector by the Covid pandemic and skills shortages must be addressed, including by removing VAT from pilot training and granting overseas work visas for essential crew and ground staff. It said "promoting careers in travel and tourism should be a priority".
Membership of the group includes Scotland's main airports, airlines, the Scottish Passenger Agents' Association, Scottish Chambers of Commerce and National Air Traffic Services.
Co-conveners Graham Simpson, who is also the Scottish Conservatives' transport spokesperson, and East Lothian SNP MSP Paul McLennan, said: "Outbound and inbound travel are crucial enablers for the whole Scottish economy. Domestic and international connectivity opens markets for Scottish businesses, bringing economic benefits and inward investment.
"Aviation provides essential connectivity for exporters, inward investors, and all business travellers. Travel is only in the early stages of recovery post pandemic and through this report, we are seeking assurances and firm, funded policies which ensure that Scotland's aviation sector is strengthened.
"Our international links, be they travel, trade, investment or education, are essential and aviation is vital to all these."
Scottish Chambers of Commerce chief executive Dr Liz Cameron said: "Scotland's aviation sector has weathered recent crises and is emerging stronger, demonstrating the long-term resilience of its businesses and people. The industry needs unequivocal political support which champions the sector's growth potential and its critical position in driving Scotland's economic success."
A Scottish Government spokesperson said: "The aviation sector is an important one, which supports significant employment across Scotland and which is also key to the country's international and domestic connectivity, especially in relation to many of our island communities.
"We are determined to ensure we support the sector make the transition needed to ensure it becomes more sustainable and environmentally friendly. We will consider the content of the report as we continue to devise our aviation strategy."
The Royal Society report said the lack of alternative options for jet fuel made aviation one of the hardest industries to decarbonise.
It also said replacing jet fuel may not completely stop aircraft from warming the climate. Contrails, caused by water vapour freezing on soot particles from aircraft engines, can spread into cirrus clouds and warm the atmosphere by trapping infrared radiation. It is thought up to two-thirds of the climate-warming effect from aviation could come from non-CO2 sources like contrails.
A spokesperson from the UK Department for Transport said its Jet Zero strategy "sets out how we can achieve net zero emissions from UK aviation by 2050 without directly limiting demand for aviation". "Sustainable aviation fuels and hydrogen are key elements of this, and we will ensure that there is no impact on food crops," the spokesperson said.