West Coast Motors said it was "disappointed" not to have been informed by the ferry operator of the late-notice changes, which were triggered by delays to completing annual maintenance of the Oban-Craignure route's main ferry, the Isle of Mull.
The bus firm said it had received approval from the Traffic Commissioner for Scotland to change its timetable from January 19 to coincide with a planned new CalMac timetable for the route, when it was due to be reduced from two to one vessels. However, West Coast Motors said the Scottish Government-owned ferry operator had introduced a completely different timetable on January 2 instead with no advance notice, which it only found out about from CalMac's website.
The Isle of Mull ferry was due to have returned from its overhaul in Aberdeen to operate the route with the smaller Loch Frisa vessel, but completion of the work was delayed. The Isle of Mull also broke down on its return to Oban but is due back on Friday after repairs in Orkney. It will return to service "as soon as possible", restoring bus connections, CalMac said.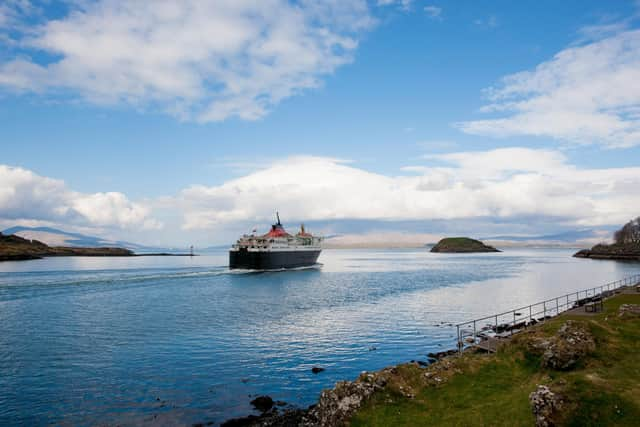 The bus firm said due to the unexpected change, it had been forced to revert to its own original timetable to ensure school travel was covered on Mull, but admitted this had inconvenienced some ferry passengers. Its spokesperson said: "We provide a connected (and vital) bus service for both islanders and visitors to Mull. As a key stakeholder, we are disappointed CalMac introduced a new one-vessel timetable on January 2 and didn't communicate those changes with our team in advance of implementing."
Finlay MacDonald, vice-chair of Mull and Iona Ferry Committee, and an Iona tourist boat skipper, said: "The chop/change nature of the CalMac timetable is hugely frustrating."
He said it meant a two hour, 45-minute wait for a morning ferry from Craignure to Oban for passengers who had travelled by bus from the Iona ferry, while some Oban-Iona journeys were taking six hours.
Joe Reade, who chairs the committee, added: "This is yet another example of an ageing and mis-managed fleet letting island communities down. The Isle of Mull has been out of service since mid-November, and had been due back just after Christmas." He described the former Norwegian ferry renamed Loch Frisa as "woefully inadequate for the route" as it was too small to operate on its own in the winter and "too slow to maintain essential public transport connections".
CalMac head of operations Finlay MacRae said: "We apologise for the current disruption to the Oban-Craignure service and the effect this had had on customers. This was caused by the unexpected delay of Isle of Mull in dry dock, which meant that we had to introduce an emergency timetable at short notice.
"We did do everything possible to put in place an enhanced single vessel timetable with Loch Frisa, but this meant we were not able to meet all bus and train connections, and we appreciate that West Coast Motors are limited in options to change their timetables at short notice."