ScotRail blamed poor use of the 20-bike carriages on industrial action, emergency timetables and the post-pandemic recovery, which has also limited deployment of the Class 153 coaches. It is considering the potential for extending them to the Inverness-Thurso/Wick line, and creating more space for bikes on other Inverness-based trains.
However, the Friends of the West Highland Lines, which covers both the Oban and Mallaig routes, said the five Highland Explorer carriages should have been designed to be more flexible. Two thirds of each coach comprises cycle racks, with 24 seats in the remaining third. Bikes are carried free but passengers have to pay extra to sit in that carriage in return for a food bag and hot drink.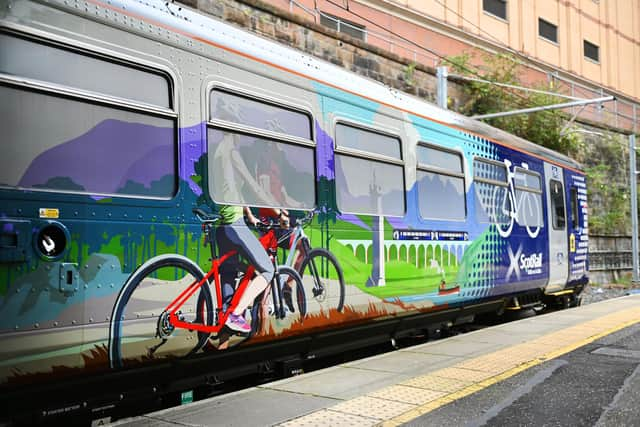 Friends' vice-president John Barnes said: "I repeatedly made the case at the concept/design stage for flexibility over the space available, bearing in mind the frequent problems caused by lack of seats on two-car trains. Neither ScotRail nor Transport Scotland were convinced about the idea of fold-down seating and the cycling lobby were very much against.
"The possibility of an extra charge for the seats was never up for discussion and its sudden introduction just exacerbated the situation."
John McCormick, who chairs the Scottish Association for Public Transport think tank, said: "The 153s on trains going through Helensburgh Upper are usually empty. A year-round provision of a dedicated coach for cyclists, increasing fuel and track access charges, was never going to be sensible, particularly when trains get busy with passengers in the summer.
"Passengers standing on a two-car train is not a good advert for the lines. A more enlightened approach would be to provide a third coach with seats and a flexible area for cycles/prams/tip-up seats, as on continental trains."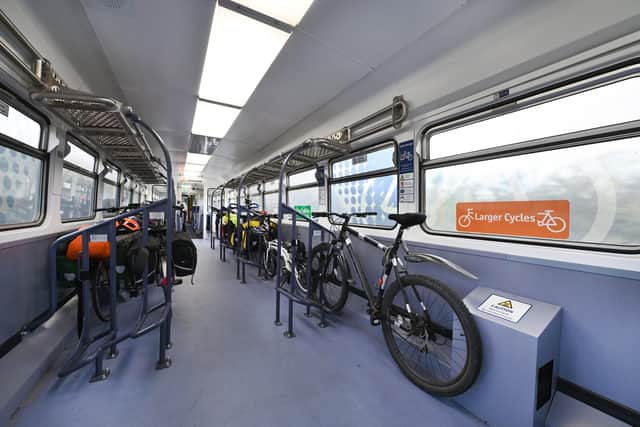 However, Markus Stitz, director of Bikepacking Scotland, said: "The introduction of the Highland Explorer is a great asset for the communities along the line, especially the capacity to carry tandems and cargo bikes, and I am very confident the bike spaces will be used in the future.
"Post-pandemic use of railways has been low, and ongoing strikes did make train travel difficult. The success of the Highland Explorer shouldn't be determined so shortly after its introduction."
ScotRail commercial director Lesley Kane said: "Our Highland Explorer carriages were the first of their kind in the UK, and can accommodate up to 20 cycles, allowing more people before to enjoy the iconic scenery the West Highland Line has to offer.
"Since their launch in 2021, we've been listening to feedback from both customers and stakeholder on how make the most of these fantastic carriages and deliver the best service possible. We will advise staff, customers, and stakeholders of any changes to the service in advance of alterations being introduced."