CalMac's Mull ferry services in 'utter chaos' from cuts that will 'strangle' island
Emergency intervention by Scottish Government urged by Mull and Iona Ferry Committee.
Islanders on Mull and Iona have demanded emergency action from transport minister Kevin Stewart to sort the "utter chaos" caused by CalMac ferry service cuts which they said will leave the communities "strangled".
The Mull and Iona Ferry Committee is angry that the islands are the only ones on CalMac's west coast network to have capacity on their routes reduced because of several major ferries being out of action while undergoing work in dry dock.
It said the problem was compounded by the Highland Council-operated Corran vehicle ferry, which provides an alternative route from Mull to the Central Belt via the Morven peninsula, being out of action until early June.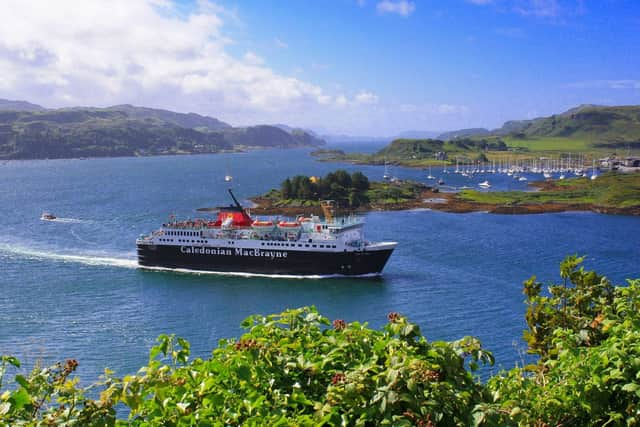 Chair Joe Reade said: "We are loath to make this an island-against-island issue but given the Corran ferry outage, is it really equitable that every other service is maintained at the current capacity through May, but Mull has its only major vessel removed?"
He said Isle of Mull, the main ferry on the principal Mull route between Oban and Craignure would be redeployed to Lochboisdale in South Uist this week, leaving it with 250 fewer car spaces and nearly 7,000 passenger spaces a day.
He said the two smaller ferries on the route, Coruisk and Loch Frisa, were "hopelessly inadequate".
Mr Reade said: "Whilst ways have been found to maintain current service levels to every other Hebridean island, Mull and Iona are alone in having our only major vessel withdrawn and not replaced with a similar capacity vessel.
"This is being imposed upon us at the same time as our alternative route to the mainland via the Corran ferry is out of action, requiring a detour of up to 120 miles for journeys to the Central Belt."
Mr Reade said nearly every sailing this month was showing as full – even for passengers – because of the reduced capacity, which he said was unprecedented. He said CalMac's handling of the situation was "chaotic".
He said: "Our islands are being strangled during the second half of May as a result of this latest deterioration. Islanders cannot leave, unless they made arrangements weeks ago.
"Tourists, absolutely essential to our economy, will be turned away. Our tour boat operators who depend on day-trippers from Oban will have their business decimated just as the summer season gears up. Our ferry system is in utter chaos.
"With dry docking extending into the end of June and no sign of the Hebridean Isles re-entering service, we have no confidence that at the end of the month the Isle of Mull will be allowed to return."
CalMac chief executive Robbie Drummond said: "We recognise there will be a lot of pressure on services to and from Mull between May 12 and 27, and we have been urgently looking into how we can improve this situation.
"Options include altering timetables, which would be subject to staff availability and the need to operate safely, and the possibility of chartering a third party vessel.
"Our service continues to be affected by delays to the annual overhaul schedule and its subsequent impact on vessel deployment."
Mr Stewart said: "Operational decisions lie with CalMac. They make informed decisions on how best to deploy available assets in a safe and efficient manner for the benefit of our island and remote communities. There are communities who have been greatly impacted and we fully recognise the need to improve confidence in services."
Comments
 0 comments
Want to join the conversation? Please or to comment on this article.