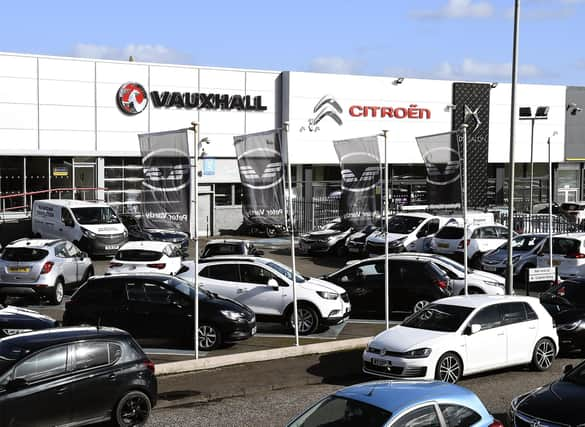 People across mainland Scotland are already required to stay at home unless they have a "reasonable excuse" to travel.
Can I still take my car to a garage for a service or MOT?Yes, that is classed among reasonable excuses – "delivering or collecting a vehicle for a repair, service or MOT".
Yes. "Collecting a newly-purchased vehicle" is classed as a reasonable excuse, including those bought online.
Can I go to a car showroom or outdoor car lot to look for a vehicle to buy?
No. New regulations coming into force today mean people will only be able to go to a dealership or car lot to collect a purchased vehicle rather than browse.
The National Franchised Dealers Association (NFDA) and the Scottish Motor Trade Association welcomed the decision to permit collection of purchased vehicles and servicing.
NFDA chief executive Sue Robinson said: "Following continuous discussions with our franchised dealer members in Scotland and the relevant government departments, it is positive that the Scottish Government has confirmed with the NFDA that 'click & collect' and delivery services of vehicles bought online can continue.
"Franchised dealers have demonstrated 'click & collect' and deliveries can be performed in a Covid-secure way, protecting the health of colleagues and customers.
"This will allow our members to continue to offer a safe option to all those that need to buy a car during these challenging times".