The research will seek to challenge current thinking suggesting the weight of the batteries and motors required and their limited power output will restrict electric aircraft to shorter routes.
NMIS is working with electronic and electrical engineering departments at Strathclyde, Newcastle and Sheffield universities to revolutionise the development process by involving manufacturing expertise from the start, as part of the Engineering and Physical Sciences Research Council funding body's future electrical machines manufacturing hub. The institute said its combined manufacturing, design and testing team was unique.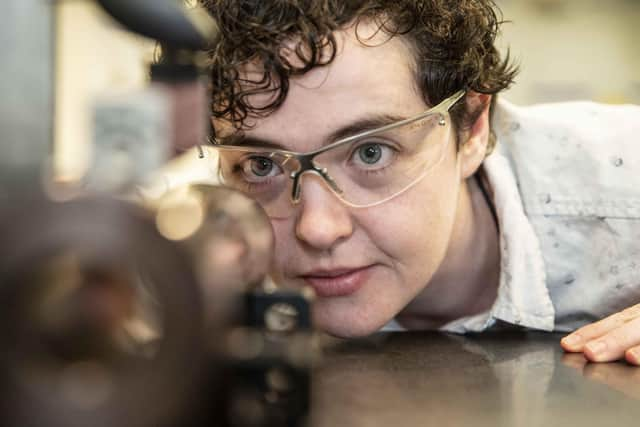 NMIS senior manufacturing engineer Dr Jill Miscandlon said: "We find ourselves near the beginning of an enormous task to find a fully electric solution for a long-haul flight in the race to cut carbon emissions. We are beginning to hear about hybrid solutions for short-haul flights, but international flights which are fully electric are a whole other ball game.
"It may be well into the 2040s before we find ourselves onboard an electric aircraft taking us from the UK to the US, but the research must start now.
"It is not currently feasible to use conventional electrical motors to power a large passenger aircraft – they are too bulky and lack sufficient power density. Hence, the primary challenge for us is how to make electric motors small, yet powerful enough to allow a plane load of passengers and their luggage to leave the ground and travel any distance at all before running out of fuel.
"With existing electrical machines, the materials resist the flow of the current, with energy lost making the system less efficient. To power an aeroplane the size of a Boeing 787 Dreamliner, for instance, the electrical motors would need an energy per unit mass of at least 40 kilowatts per kilogram (kW/kg). At present, the most that conventional motors on the market could manage is around 5 kW/kg.
"To get more power from electric motors we need to increase the amount of electricity that a motor is able to carry."
Dr Miscandlon said the answer could be superconductors, which operate with little or no resistance, and when chilled to -200C could carry 1,000 times the current of copper at room temperature.
Guy Gratton, an associate professor of aviation and the environment at Cranfield University in Bedfordshire, said the key was more efficient rather than lighter electric motors. He said: "Producing much lighter motors is 'nice to have', but in reality not the big win that we need to enable the creation of electric aircraft.
"The motors we have are typically around 92-96 per cent efficient, which is already very impressive, but any improvements that they can achieved in efficiency rather than weight will be much more useful in enabling future electric aeroplanes. It allows either better range and endurance from the batteries you can carry or fewer batteries to be carried."