There have been issues with the MV Hebridean Isles since Boxing Day while serving passengers to Arran with MV Isle of Arran with the ferry suspended since Wednesday because of an issue being worked on by engineers. The Herald reports that a return date is not yet known and that the vessel was expected to support services to and from Islay with the MV Isle of Arran set for an overhaul for two months from this Saturday.
The work is now understood to have been delayed and the MV Isle of Arran is now expected to remain solo on the route until at least February 16.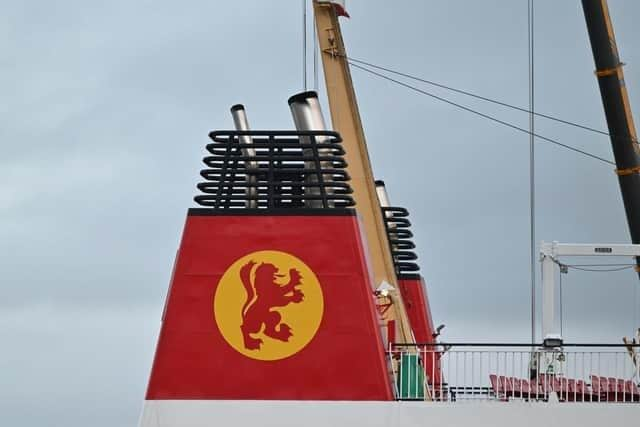 Issues with engines, including a turbocharger rotor, bearings and steelwork on the 30-year-old MV Caledonian Isle has also seen the ferry out of commission for CalMac with a return to service of the vessel facing a be delayed for up to five weeks.
The vessel was originally withdrawn from the Ardrossan-Brodick route for annual maintenance, but further inspections uncovered further issues including damage to both engines with the estimate for a return at three to five weeks, with the ferry being subject to a number of issues of late.
The vessel, which carries 1000 passengers and 110 cars, was out for weeks just last Easter due to an engine failure.
An economic study commissioned by North Ayrshire Council found that disrupted ferries cost the Isle of Arran up to £170,000 a day in lost revenue to businesses.
A CalMac spokeswoman said: "Due to MV Caledonian Isles now requiring additional engine and steel work during her annual overhaul period, the vessel will be delayed in returning to service. As a result of this, it has been necessary to amend the network vessel deployment plan.
"We are sorry for any disruption this will cause to communities and we are working hard to ensure that any inconvenience is kept to a minimum.
"Our initial deployment plans will be in operation until 16 February and are available to customers on our service update pages on our website. These will be regularly reviewed and updated for the period beyond."
They added a "unique component" that is critical to the safe operation of the bow visor of MV Hebridean Isles needs to be fabricated.
CalMac spends over £1 million annually on maintaining the vessels with the amount including repairs and maintenance such as painting and deep cleaning.