The "An Turas" system to make buying tickets easier, manage space on ferries better and improve disruption alerts should have been launched last year, but was put off from October. CalMac said it was the biggest change of its type in its 171-year-history and would be introduced across its 29-route west coast network – the biggest in Britain.
Central Scotland Labour MSP Richard Leonard said the project had started in 2016 and been delayed at least three times, claiming it would actually not be operational until November. He said it had first been put back to February last year, then the November and now to the spring of this year.
He said: "Scotland's islanders, dependent on life line services, working in fragile economies, deserve an explanation, deserve urgent action and a lot more honesty from the Scottish Government."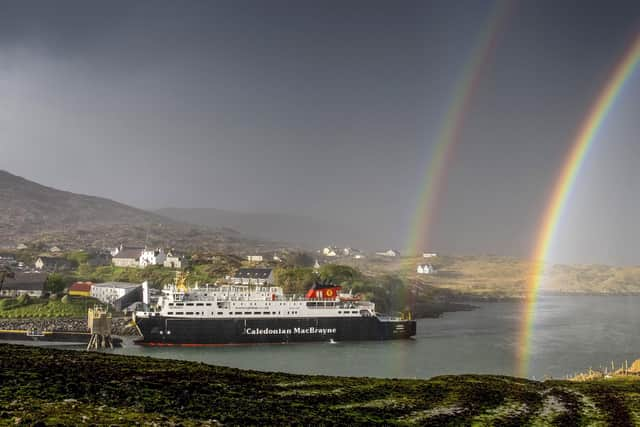 Ms Gilruth agreed there had been a "repeated delay" to the project, but stressed CalMac had told her that "a number of issues" had been found during testing. She has sought a "cast iron" guarantee it will work properly.
The minister told the Scottish Parliament: "I'm extremely disappointed there has been a delay in the introduction of An Turas, which I do not think is acceptable." She said she would be meeting Scottish Government-owned CalMac next week to seek further assurance.
Ms Gilruth said "it's absolutely vital for islanders to get the implementation of the new system right", so it was important the issues were addressed before it was launched to ensure it "will deliver the improvements which passengers and islanders need to see".
The new system will mean passengers no longer having to print tickets or collect them at ports if they book online, and be able to pre-purchase tickets on "turn up and go" routes for the first time. Multiple vehicles can be included in a single booking and some concession fares will be available to buy online for the first time.  
However, reservations can still be made at ports and by phone. The system will replace the current "life-expired" one, which is 25 years old, the operator said.
CalMac said it had originally planned to launch the system in March last year, but the move was postponed because a rapid rise in Covid infections prevented it from carrying out the necessary training among more then 700 staff.
A spokeswoman said: "Work began on the selection of a new e-booking system in late 2019 and implementation commenced in 2021, but the Covid pandemic meant that work on the project was then understandably delayed.
"Hundreds of CalMac staff are currently being trained in how to operate the new system, and we remain on track for it to go live in spring 2023. While the new system will be easier to use and will offer more choice, the current system works well and customers can continue to book tickets through our website, via our contact centre or in our port offices in the meantime."