Grand Union (GU) pledged to offer passengers first class-style 2+1 reclining seats in standard class rather than the traditional two seats either side of the aisle on the trains.
If its application to the Office of Rail and Road regulator (ORR) is successful, they would run from 2025 via the west coast main line, which current cross-Border operator Avanti West Coast uses for Glasgow/Edinburgh to London services.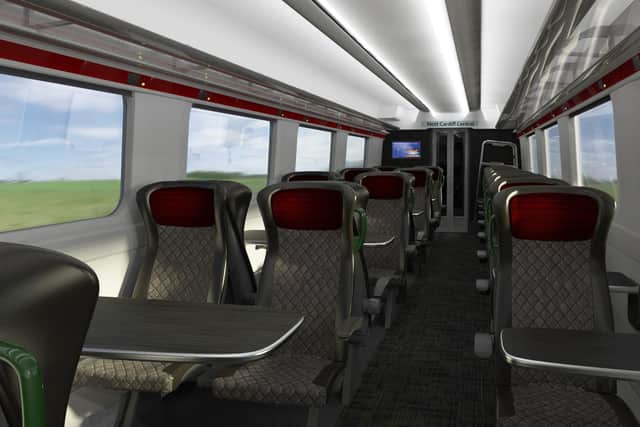 Managing director Ian Yeowart said its first class carriages could feature private compartments "for business or families,or people who just want privacy", or 1+1 seating similar to in airline first class cabins.
He said: "There are still businesses and high-worth individuals that will still pay for something special. In British Rail days, you could buy a compartment."
GU would run to four return services a day, bypassing Glasgow and calling at Larbert, Greenfaulds, Whifflet, Motherwell, Lockerbie in Scotland.
That would give Greenfaulds, near Cumbernauld, and Whifflet, near Coatbridge, their first direct links to London.Planned stops south of the Border include Carlisle, Preston and Nuneaton.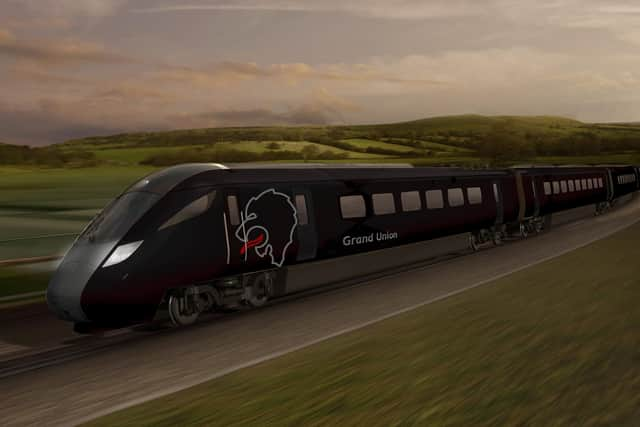 Mr Yeowart told the Rail in Scotland conference in Glasgow, organised by Modern Railways magazine: "We bring competitive pricing. We never say we will always be cheaper, but what we do do is drive prices down."
He said passengers unable to get a seat on busy GU services would receive a 50 per cent refund.
Mr Yeowart said open access operators had also increased the total number of services on a route, as Lumo had demonstrated.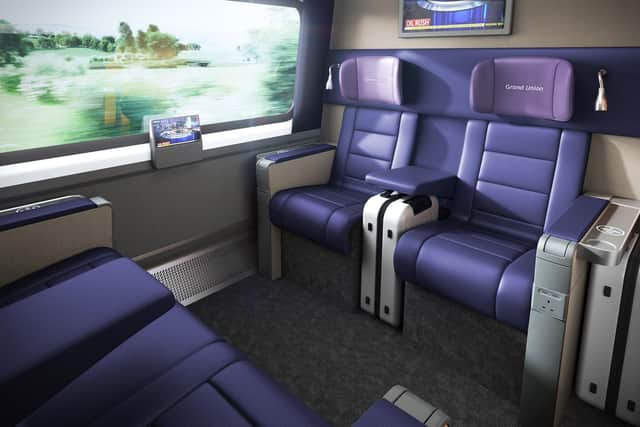 He expected a decision by the ORR on the Stirling plans in late May or June.
GU was given approval by the regulator to operate services between London and Carmarthen in Wales in December, which are also scheduled to start 2025.
Robert Samson, senior Scotland stakeholder manager for passenger watchdog Transport Focus, said: "Based on the initial plans, Grand Union should provide passengers with increased choice and frequency on cross-Border routes, and they should be full considered."
He said Lumo had been a "benefit to rail" by attracting new passengers and eating into the air market rather than detracting from LNER – which had still manged to make one of the best post-Covid recoveries among train operators.
Track owner Network Rail has said it backed GU's plans so long as train performance was at least as good as those currently using the line.
An ORR spokesperson said: "We hope to make a decision this summer. We are currently reviewing the evidence and waiting for some further submissions."