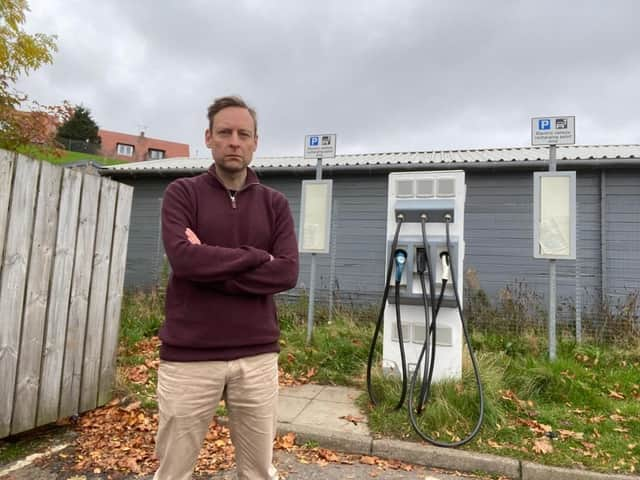 New figures obtained by the MSP show £30 million has been handed out to local authorities for installing EV charging points but less than £1.4m of it has been given to Aberdeen, Aberdeenshire and Moray.
Since 2019/20, the Scottish Government has given £527,000 each to Aberdeen City and Aberdeenshire councils for them to spend on installing EV charging points while Moray was handed £339,000.
However more money was given to all of the neighbouring local authorities, including £1.3m to Highland Council.
Millions more were also paid out to local authorities in the central belt, including £3.3m for South Lanarkshire, £3.1m to Glasgow, £3m in North Lanarkshire, £2.7m in Edinburgh, £1.9m to Falkirk and £1.8m for North Ayrshire.
And Liam Kerr said the region is being "left behind" by the Scottish Government's "woeful under delivery" for the north-east.
He said: "The SNP-Green Government aren't practicing what they preach on the shift to electric vehicles and we are seeing the north-east short-changed again.
"Providing reliable and accessible on-street charging is fundamental in our mission to decarbonise transport and achieve our net zero targets.
"But these figures show our region is being left behind while areas such as Lanarkshire, Falkirk and Stirling are having thousands more pumped into their infrastructure."
Mr Kerr added: "In the last year, just 28 charging points have been delivered in the north-east which is a woeful under delivery.
"People in remote and rural areas should not be penalised for where they live but it's clear these funding levels favour the Central Belt.
"If the Scottish Government is serious about getting people to make the switch then they need to give the north-east its fair share of funding otherwise another climate change target will be missed."