Real-time data is the latest tool being deployed on Skye to help manage the high volume of "tick-box tourists" who make a quick trip to the to the "big five" popular sights, which include the Old Man of Storr and the Fairy Pools.
The intense style of tourism has led to multiple problems for islanders given congestion on the roads, bad driving and poor parking.
Business leaders on Skye have now launched the SkyTime App, which uses a network of traffic and people sensors to measure activity at the tourist hotspots and deliver information about congestion and quieter times to visit. Developed in conjunction with Edinburgh University, it also keeps visitors up to date on places to eat, activities and – crucially – opening times on an island where many businesses reduce service during quieter periods.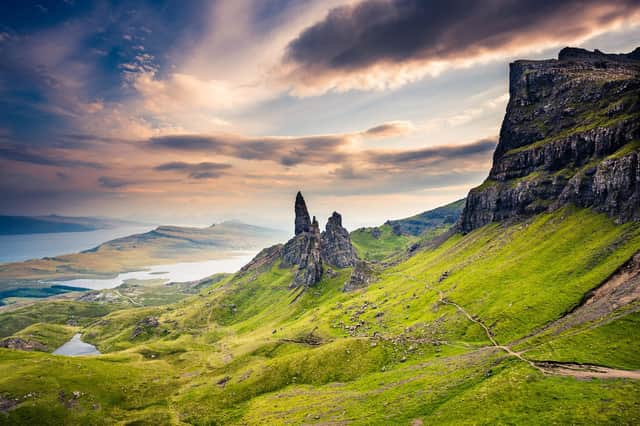 A spokesman for SkyeConnect, which represents business, said: "We know from Edinburgh University research that apps of this nature have had huge benefits in other popular tourism destinations such as Barcelona, Amsterdam and Yellowstone Park."
Reducing unnecessary car journeys is another aim of the app, which will alert users to available car parking capacity at tourist attractions and make alternative suggestions for quieter spots and less-well known attractions.
Real-time sensors are in place at three sites so far – Old Man of Storr, Quiraing and Coral Beach – with the app to develop over time. Issues with landowners granting access to particular areas and availability of SSE engineers to power the sites created delays, with funding for the app requiring it to go live by the end of February.
A spokesman said: "This is very much a Beta version of the app we hoped to develop. It is frustrating that we have not been able to provide all the live real-time data that we had originally planned, but we believe the existing functionality will be of benefit to visitors.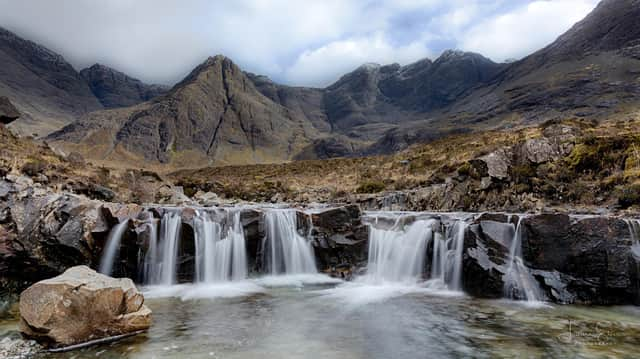 "We also hope businesses across Skye will see the benefit of becoming members and having a detailed listing on the MySkyeTime App."
The app comes after a campaign to encourage a slower form of tourism on the island, with visitors encouraged to "stay longer, see less and experience more" of Skye. That was launched in response to a rise in quick coach tours to the main Skye sites and the Instagram effect of visitors arriving, photographing and leaving the island.
Skye attracts around 650,000 visitors a year, with a "behaviour switch" noted around 2017 with estimated visitor numbers at the top five sites of the Old Man of Storr, Fairy Glen, The Fairy Pools, Quiraing and Neist Point rising around 55 per cent with the popularity of other attractions reducing.
Visitors to the Fairy Pools rose from around 13,000 in 2006 to an "unsustainable" 180,000 in 2019. The community of Glenbrittle entered into a novel arrangement to create a new car park and toilets at the beauty spot to manage the rise in those venturing to the once-peaceful glen.