Pentalina has been moved from Greenock following maintenance work to King George V Dock in Glasgow, where she was pictured on Tuesday.
Orkney-based owner Pentland Ferries said the ship was undergoing survey work at the dock, on the Clyde west of Govan, ahead of sea trials later this week. It has also recruited crew.
Islanders are expecting an announcement shortly over CalMac leasing the vessel in time for the start of its summer season at Easter. It can carry nearly 250 passengers and 70 cars.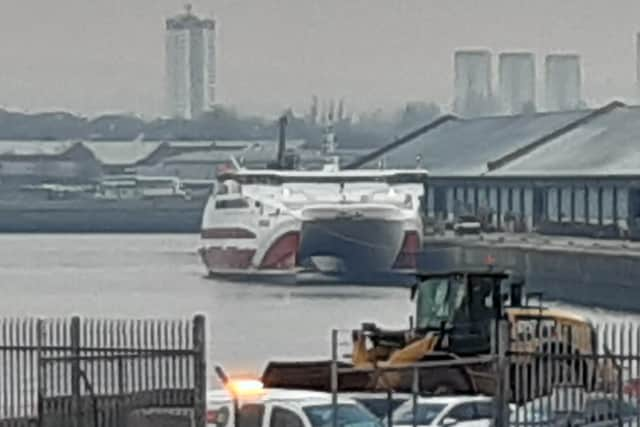 CalMac chief executive Robbie Drummond told Scotland on Sunday that Pentalina would provide "major benefit" because it has lacked a spare vessel for years, which had often caused widespread disruption to passengers across its west coast network when one of its ferries broke down.
Mr Drummond said discussions were continuing with Transport Scotland over which routes the vessel might serve, but sea trials were carried out in 2021 to test its ability to dock at Brodick on the main Arran route. The principal Mull route between Oban and Craignure was planned for winter operations.
However, the union has now voiced concern about crewing arrangements and said it had not been consulted about the latest talks.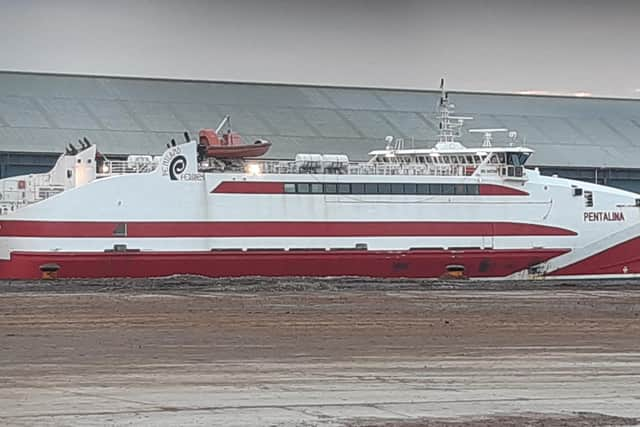 Mr Drummond said CalMac was in "positive dialogue" with Pentland Ferries, adding: "I am hopeful we will get to a conclusion and we can add a vessel into the fleet. Easter for us is a huge peak demand period and we want to see a good start to the summer season, so if we had her on deployment that would be a major benefit for us and the communities."
The ferry has been largely laid up by Pentland Ferries since being replaced by the Alfred in 2019. But the vessel stepped in for the newer ferry for several weeks last year while it was being repaired after running aground in July off Swona in Orkney. Pentalina was also chartered twice for cable laying work in Hoy Sound in Orkney in 2021.
A spokesperson for the operator told The Scotsman: "Pentland Ferries can confirm that MV Pentalina is currently berthed at King George V Dock undergoing survey. There are going to be sea trials this week.
"Pentalina has undergone sea trials with CalMac in the past to test port facilities".
Sam Bourne, chair of the Arran Ferry Action Group, said: "Pentalina is by no means the silver bullet and the answer to all woes. It is fairly old and well used.
"The vessel may require a reasonable investment to 'make good'. However, compared to the bulk of the CalMac fleet, it is a spring chicken – only two of the ten major vessels are newer than her.
"It is likely to be best suited to the Mull or Arran routes. The key benefit is that if deployed on either of these routes, it releases a vessel that could operate on many other routes as cover."