Weather forecasters have warned temperatures north of the border could plunge to the lowest so far this year, potentially reaching a shivery -10C on higher ground where snow has fallen.
Between 5cm and 10cm of snow could accumulate over northern Scotland, but a dusting of the white stuff is also likely to reach lower ground over large areas of the country, with icy conditions expected to cause travel disruption.
Chris Almond, deputy chief meteorologist at the Met Office, said: "Although we've moved into meteorological spring, there will be a distinctly wintry feel to our weather.
"Very cold air will spread across the UK bringing snow showers even to sea level in the north."
As the week unfolds, the weather will remain chilly with snow showers in the north, becoming milder in the south with rain at times, some snow and a possibility of windy conditions. There are six main types of air masses that affect the British Isles and these are classified primarily by the area in which they originate.
They are termed continental or maritime, signifying whether they originate over land or sea, and arctic or Antarctic, equatorial, tropical or polar, depending on the particular region in which they form.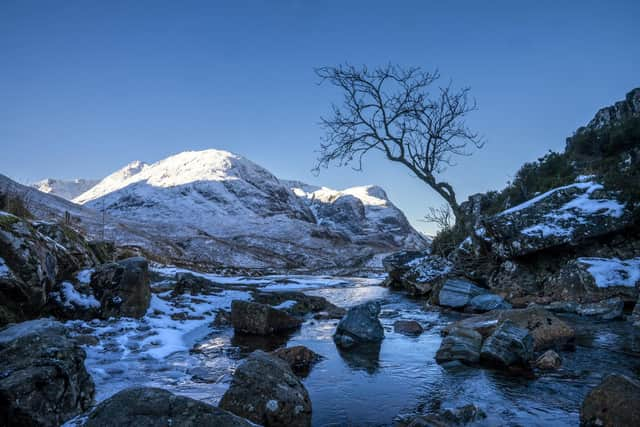 There are a total of six air masses that affect the UK – arctic maritime, polar continental, tropical continental, tropical maritime, polar maritime and returning polar maritime. The arctic maritime air mass originates over the sea in the far north of the globe, bringing wet, cold air that causes snow in winter.
People have been warned to take care to avoid injuries from slips and falls on icy surfaces and prepare for disruption to travel. The Met Office said there was a slight chance that some rural communities could become cut off by the snow, with a small risk of power cuts and interference to services such as mobile phone coverage.