Israel protests: Prime Minister Benjamin Netanyahu should not allow the company he keeps to affect his decision over judicial reforms
"A man is known by the company he keeps," Greek philosopher Aesop famously said.
And it is no Aesop's fable that the character of Israeli prime minister Benjamin Netanyahu could be argued to have been fairly evident by the fact he is famously a great pal of not only former US president Donald Trump, but former Italian prime minister Silvio Berlusconi and Hungarian president Viktor Orban as well.
Serving his sixth term as head of the country – this time in a far-right coalition – Mr Netanyahu, who was on a visit to the UK earlier this week, has seen a political scuffle morph into a country-wide crisis as Israel reels from his controversial decision to change the legal system, allowing the government to take full control over the committee which appoints judges. The "reforms" would give almost unlimited powers to the government, and would also allow the smallest possible majority in the Knesset – the Israeli parliament – to overrule decisions by the Supreme Court.
The move, which has been branded the end of democracy in Israel by opponents, saw Mr Netanyahu fire his defence minister Yoav Gallant on Sunday for stating publicly the decision should be reversed, sparking civil unrest across the country. Protesters blocked roads, started fires and broke through barriers outside Mr Netanyahu's official residence.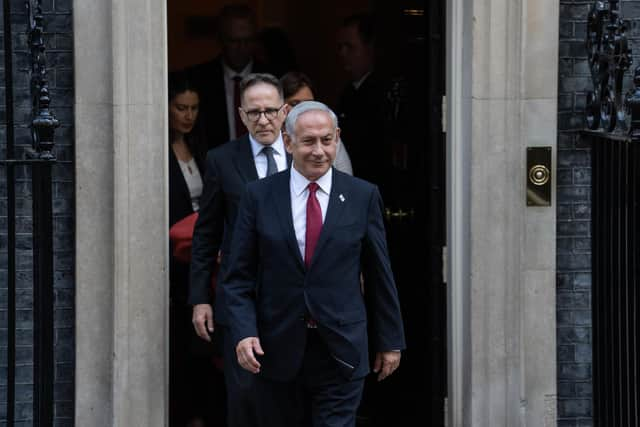 Meanwhile, a group of experts from Israel's research universities said they would stop teaching. The country's largest workers' union, Histadrut, threatened a general strike and Israel's consul-general in New York resigned.
Trouble has been brewing for some time. Earlier this month, military reservists in Israel went on strike, insisting they were not prepared to serve a "dictatorial regime".
The off-on leader of Israel since 1996, Mr Netanyahu's previous popularity stems largely from the fact he was regarded as a steady hand by many Israelis at a time of conflict in the Middle East, taking a tough stance against Palestinians and focusing on security issues and protection of Israelis.
His latest election saw a sharp turn in his popularity, prompting the need for the coalition between his Likud party, with the United Torah Judaism, Shas, Religious Zionist Party, Otzma Yehudit, and Noam. The slogan "the country is a lost cause" became a common refrain from his opponents during the campaign.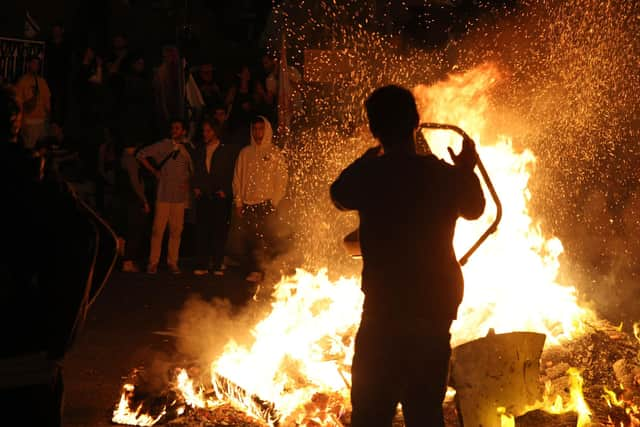 His reportedly close friendships with three of the western world's most Marmite leaders aside, Mr Netanyahu has also been the focus of charges of bribery, fraud and breach of trust, for which he is at the centre of an ongoing corruption trial.
There have been claims the proposed reforms could allow Mr Netanyahu to hand pick judges, which could help him avoid prosecution, although that is something that has been strongly denied by the prime minister's camp.
There are rumours that he could consider backtracking on his judiciary decision following the weekend's widespread opposition. However, he knows well that to do so would be a tremendous loss of face.
Indeed, if he is looking to Mr Trump, Mr Orban and Mr Berlusconi for advice, their track records indicate that public opposition has little effect on political actions.
Comments
 0 comments
Want to join the conversation? Please or to comment on this article.