Towera Vinkhumbo, who plays for the Strathclyde Sirens and is part of Malawi's team for this year's World Cup, said she was trying to find out details about loved ones.
Tens of thousands have already suffered cholera, with more than 1,500 losing their lives. The cyclone – named Tropical Storm Freddy – is threatening to make the situation even worse after hundreds were killed and the country was left overwhelmed when it hit last weekend.
Vinkhumbo, 32, who has also represented Malawi in women's football, said: "My country was already suffering from one of its worst cholera outbreaks, with many already dead. Power is down across much of the country, so it is really difficult to get some news, I am just praying that the number of deaths does not get any higher."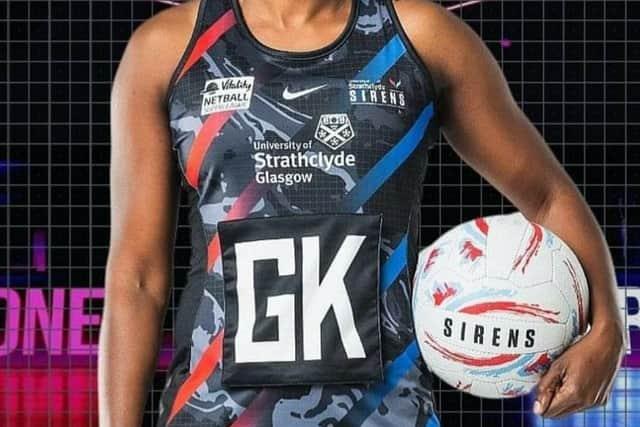 She added: "From what I can gather, the rain is relentless and much of the land is flooded with rivers bursting their banks and submerging roads – it must be awful at the moment."
The storm, which hit Malawi last Sunday, has caused hundreds of deaths. In one township alone, 39 bodies were recovered after 40 houses were washed away in Chilobwe on the outskirts of the city of Blantyre. The storm has also affected much of the southern region of the country.
The cyclone reduced in strength as it came inland, but its slow pace has meant the high winds and heavy rains have taken their toll and hampered relief efforts.
Malawi is in the grip of its worst ever cholera outbreak, with more than 53,000 cases and at least 1,634 deaths reported. The threat of further infection is high since people are being moved to cramped emergency camps, toilets and hygiene facilities have been destroyed and floods have contaminated water supplies.
Edinburgh-based charity EMMS International has been working with its long-term partner in South Malawi, the Mulanje Mission Hospital, to improve water and sanitation in rural health centres in the area. Having initially started these upgrades to keep patients and staff safe from Covid-19, EMMS International stepped up its efforts in order to keep people safe from cholera.
Vinkhumbo, an ambassador for the charity, said: "Giving donations to EMMS would save many lives of people in some areas of Malawi mostly in the rural communities where many people are dying due to lack of healthcare and appropriate medical equipment in the hospitals."
EMMS International chef executive Cathy Ratcliff said: "Health centres need clean running water and toilets for infection control and human dignity. This need became acute during the worst of Covid-19, and so we started repairs of 20 rural health centres' water and sanitation in Southern Malawi.
"We speeded up this work when cholera struck Malawi. Now, with this terrible storm and floods, we desperately need to complete these repairs. Cholera is a deadly water-borne disease, which flourishes in substandard water and sanitation. It is vital that we complete these repairs at 20 health centres now, to keep cholera at bay."