"Oh well, that would happen here, typical Scottish Government/UK Government/Edinburgh Council* – absolutely useless." Sound familiar? Or "I've had it with Britain's right-wing politics. If we don't get independence soon, I'm going to move to a palatial villa in Italy for the price of my two-bedroom flat in Glasgow."
Of course, there are undoubtedly many things we could improve on, but the concept of this "abroad good, home bad" ideology intrigues me. So over the course of the past couple of months, I wrote a series of features examining this very issue: in four lengthy articles, I've focused on healthcare; education; sport and immigration. I've looked at how the countries held up as the shining examples in these fields really operate, and whether there are lessons we can learn from them.
Some of the random details I came across during my investigations were fascinating.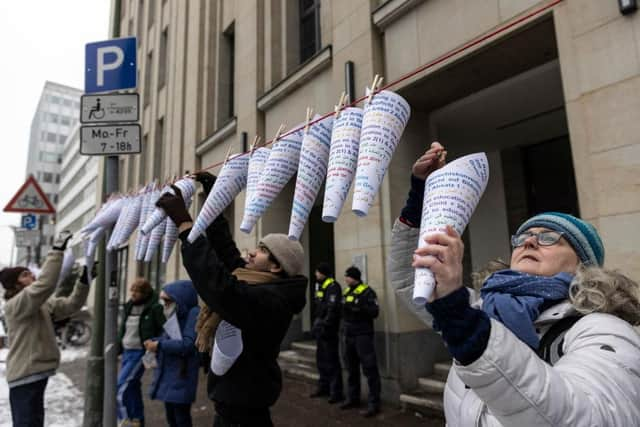 I discovered while South Korea has one of the best medical systems in the world, if you want to be washed, fed or have your teeth cleaned while incapacitated in your hospital bed – and you don't have a wife, sister or mother living nearby to do it for you – you have to pay a fairly hefty amount every day for an external agency to come in and look after you. It is not the nurses' job to help.
I learned Japanese school pupils clean their own classroom at the end of the day with a personal duster they make at home, while Danish children stay in primary school until they are 15. Meanwhile, again in South Korea, the over-achieving students almost all attend a night class after a full day of normal school, resulting in a generation of highly-stressed teens.
What I mainly discovered was, despite these countries being arguably more successful, when comparing some aspects of life, we may feel our ways have a few advantages – as well as disadvantages.
I was reminded of this when I read that parents of Ukrainian children living in the German capital of Berlin took to the streets on Monday to protest over the fact 1,500 youngsters in the city have still not been allotted a school place, despite having lived in the country for months. School places have, of course, been an issue here too, with local authorities warning of a lack of capacity in areas where there are large numbers of refugee children.
Germany is regarded as one of the most welcoming countries for refugees – and not only those from Ukraine. Back when the Middle East refugee crisis began, when thousands of Syrians and Afghans poured over the borders into Europe, Germany was first to open its borders and offer to help. It is hosting may times the number of Ukrainian refugees that we are – more than one million compared to 158,000 in the UK. It has generally done a great job.
Yet, it is worth remembering that even countries held up as shining examples of right-doing can make mistakes.