Ms Bondar, a procurement manager from Kyiv, had been away on a two-month business trip when war broke out. Fearing for her safety, family urged her not to return home, so she secured a host under the Homes for Ukraine scheme in Edinburgh, moving to Scotland directly from Brazil.
Six months later, missing friends and family, she decided to go back home, crossing the border from Poland on October 11 as missiles began to rain down on Kyiv in the largest Russian assault on the capital to date.
As she stepped off the train, Ms Bondar immediately noticed life in her home city had changed, beyond the obvious ravages of war.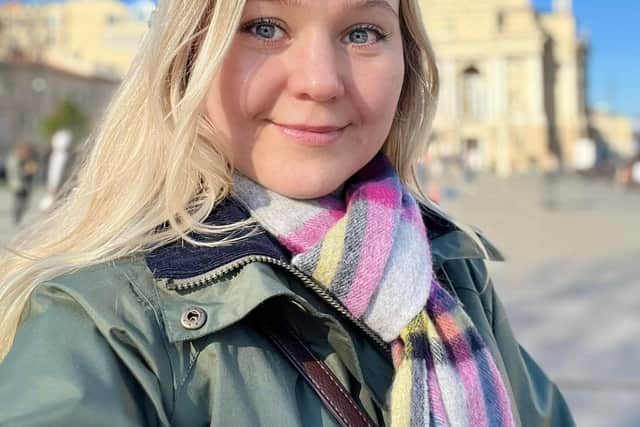 "When I got back, it was very, very different," she says. "I immediately saw that a lot of the buildings had been damaged. There were less people in the city than usual – less cars, less traffic. That was unusual. A lot of businesses had closed."
She observed the usual style in the capital – where she says women previously favoured more glamorous clothing and make-up than in Scotland – was different.
"People in Kyiv are in unusual outfits now [for Ukrainians], more comfortable clothing," she says. "It's like these parts of life also changed. That was something I noticed right away."
While cafes and bars are generally open, Ms Bondar has found many people do not want to socialise in the way they would have before the war.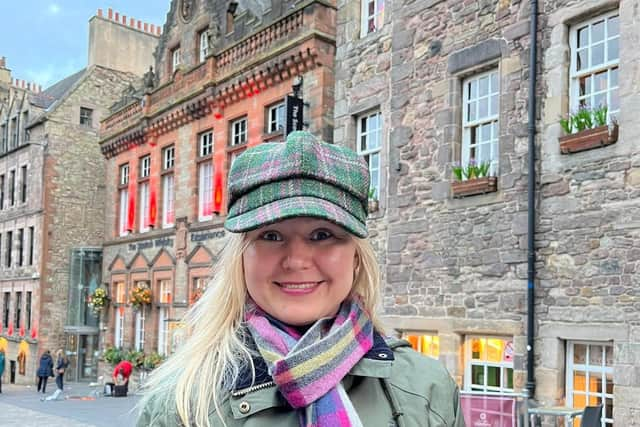 "People are very affected by the stress," she says. "Everyone is generally very tired for no obvious reason, it's very prolonged stress. Talking to my female friends, I've noticed that because of the stress of the war, a lot of couples' marriages and relationships are affected – not broken – but cracked. Couples are still together, but they know they have a problem.
"Men, including my partner, are just waiting for the 'invitation' to join the army, every day."
In the shops, she has noticed an influx of foreign products – brands that would not have been available in Ukraine before the war.
"You go into the supermarket and there might be Lay's crisps," she says. "But on the shelf, there are maybe five different kinds of Lay's, different flavours, all from different countries, with different branding and the packaging in different languages. I think it is due to disruption in the supply chain, companies are buying things from places they wouldn't usually."
Despite the escalation in the conflict, Ms Bondar is happy she made the decision to go back to Ukraine.
"Everything was more than just fine in Edinburgh with my sponsor and my job – in fact, everything was perfect – but home is home," she says. "My sponsor and I became very good friends. We're always in contact and she is always suggesting to me to go back to her apartment again, any time I think it's not safe. It reduces my stress by half, knowing that is there – I have this back-up plan. I have my emergency bag packed and I can go back to Edinburgh if I need to."
She is hopeful the war could be over by autumn. "I believe that when the war is over, a lot of people are going to go back to to Ukraine," she says.
"I think Ukraine will be booming because of investment from other countries, but even even if not and we have the same situation as now with destroyed buildings, destroyed roads and everything, I think people could be like happy, like 'OK, we're here and that's enough'."
"I don't believe that we will have exactly the same life that we had before the war. Nothing will be the same again. But I think that's fine. That's life."