The latest Higher Education Student Statistics found that the number of non-European Union students from overseas rose by 37.1 per cent to 65,300 in the last academic year.
Universities Scotland said that growth in the number of interntional students should not be allowed to "cross-subsidise underfunding" of teaching for Scottish students.
Last week, critics warned that capping places for Scottish students at Scottish universities is leading to a "reduction in opportunity" for young people from both deprived and more affluent areas of the country.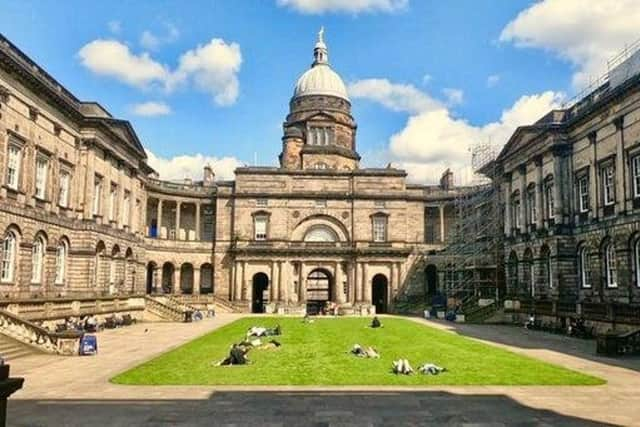 The new figures also showed that the number of EU students at Scottish universities fell by 16 per cent, a reduction of 3,410 people, as the effects of Brexit became evident, while a record number of Scottish domiciled students have enrolled at home universities, rising from from 180,170 in 2020-21 to 183,025 in 2021-22.
A spokesman for Universities Scotland said: "It's welcome that demand for studying in Scotland remains high with our universities remaining, even during a pandemic, an attractive proposition for people of talent and ingenuity from all corners of the world as well as record numbers from within Scotland too.
"While it's great to welcome students from across the globe, there is a major geopolitical risk in Scottish Government choosing to rely on growth in international student numbers to cross-subsidise their underfunding of teaching for Scottish students. This is a risk that we have highlighted to the Scottish Government and Scottish Parliament for a number of years."
He added: "It's imperative in 2023 that the Scottish Government considers how Scotland's students can be funded at the full cost of their teaching, benefiting those students and de-risking the financial environment universities operate in."
The figures showed a record number of full-time Scottish domiciled first degree entrants recorded, with 5,595 Scots from Scotland's most deprived areas entering university a 41 per cent increase since the establishment of the Commission on Widening Access.
Higher and Further Education Minister Jamie Hepburn said: "The sharp drop in EU students coming to Scotland's university is bitterly disappointing – an inevitable consequence of the UK Government's hugely damaging Brexit.
"The Scottish Government has invested record amounts in student support over recent years, and we will keep working with universities to ensure this funding continues to pay dividends."
He added: "It is hugely encouraging to see a record number of Scottish domiciled students taking advantage of the world-class universities on our doorstep. These figures demonstrate the continued strength of our university sector.
"We continue to make progress to widen access, with a record number of students from Scotland's most deprived communities securing a place at university.
"We are committed to the principle that access to education should be based on the ability to learn. Every child growing up in Scotland should have an equal chance of attending university, regardless of their background and circumstances."