Hosted by the Caledonian Climate Partnership (CCP), the only dedicated peatland consultancy in Scotland, the initiative will bring a range of expert speakers to a selection of locations across the nation.
The Peatland Restoration Roadshow, which is supported by government agency NatureScot through the national PeatlandACTION project, will explore why repairing damaged peat bogs can bring a "quick and important" win for the environment.
A wide range of topics will be covered, including grants and funding for restoration work, the value of natural capital and opportunities such as carbon trading markets.
There will also be a focus on the co-benefits of healthy peatlands for land management and local people – including improvements to water quality and deer management.
All the events are free to attend and open to people of all ages and backgrounds, including farmers, gamekeepers, stalkers, estate owners and anyone else from surrounding areas with an interest in land management and ecological improvement.
Peaty soils are a key part of the Scottish landscape, covering almost a quarter of the country's entire land area.
Healthy peatlands are important for tackling greenhouse gas emissions which are responsible for climate change – they are capable of storing on average 10 times more carbon per hectare than any other land habitat.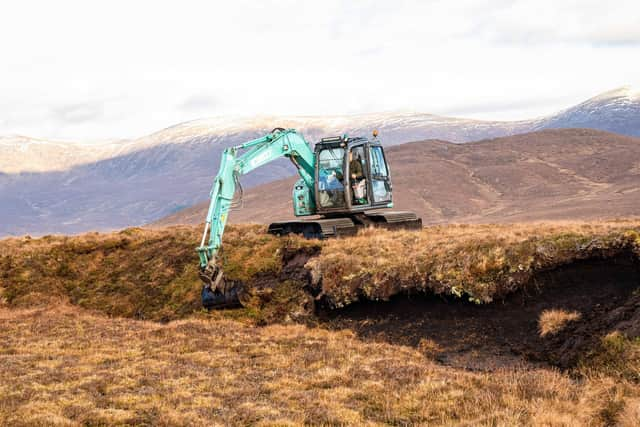 However, in a degraded condition they have the opposite effect, releasing emissions into the atmosphere and further driving global warming.
Estimates suggest around 1,600 million tonnes of carbon is stored in Scottish bogs. However, around 80 per cent are thought to be in a bad state, dried out and damaged – usually as a result of development and commercial forestry.
Damaged peat bogs come in at number five among Scotland's biggest emitters of greenhouse gases.
But the positive impact of their restoration is rapid, according to the CCP.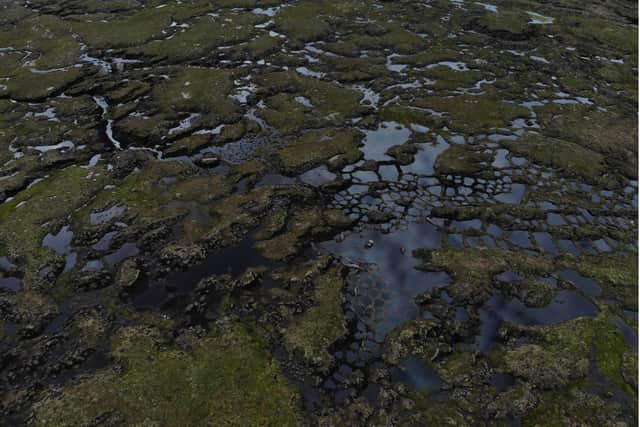 Carbon emissions are reduced by up to three tonnes per hectare in just a few months and the habitat's natural role of absorbing carbon is restored, along with other ecological gains.
Wildlife and biodiversity thrives – evidence shows a significant rise in species such as golden plover and water voles – while water is cleaner, helping boost fish stocks, and better managed, helping to control flooding and provide consistent hydro power.
Freddie Ingleby, managing director of CCP, said: "In Scotland, almost 80 per cent of our peatland is degraded, and in this state it is the fifth-biggest emitter of carbon in the country.
"However, properly managed it becomes the greatest carbon store, which is probably one of the biggest natural opportunities we have here to turn the tide on the climate crisis.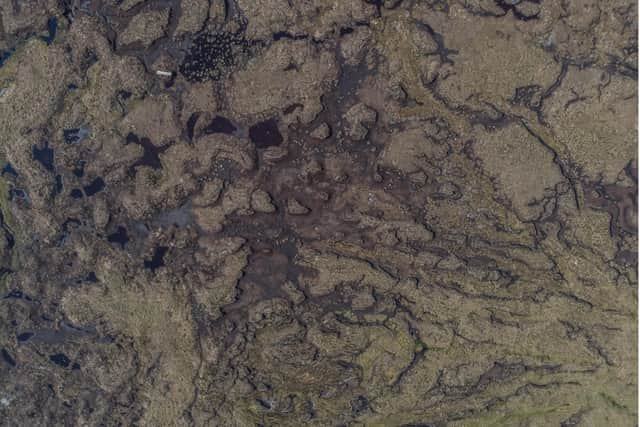 "The good news is that restoring peatland can be delivered at speed and scale with almost immediate environmental benefits, accompanied by economic and social benefits. But we need to be restoring more quickly than we currently are."
The Scottish Government has committed £25 million for the restoration of 250,000 hectares of degraded peatland by 2030.
The funding for this, which aims to repair 25,000 hectares of eroding bogs annually, is managed by PeatlandACTION.
Members of the senior team at PeatlandACTION, for which CCP is a delivery partner, will be presenting talks at each event.
Other speakers include representatives from the Atlantic Salmon Trust conservation charity and deer management consultancy firm Caorann.
The roadshow kicks off on Monday with a session in Thornhill in Dumfries and Galloway, then takes a tour of the country with events in Comrie in Perthshire, Bonar Bridge in Sutherland and Fort Augustus in Inverness-shire.
Mr Ingleby added: "We wanted to give everyone in different parts of Scotland an opportunity to learn first-hand about the unique biodiversity of peatlands and their role in mitigating climate change, to meet restoration experts and think differently about how they can be improving landscapes, biodiversity and managing this asset to its best advantage."