FreshMex explains that it has grown from a street food pop-up at farmers' markets, now operating restaurants in both Aberdeen and Edinburgh, and has been in "advanced" talks with retailers for its new range of products – a smoky Tex Rub and a sweet Mex Rub plus a Chipotle Salsa – with its first Scotland-wide listing going live in weeks.
It says its £100,000 outlay in its retail goods follows progress by its burrito restaurants, after it retained the title of Deliveroo's most-ordered dish in Scotland for the fourth year running and saw revenue exceed £2.5 million, while it now has nearly 60 staff.
The start-up won a Scottish EDGE award and £60,000 of growth capital in 2018, and has also been helped by Scotland Food & Drink and Scottish Enterprise. The brand now also plans to open a further branch following its product launch to supermarkets.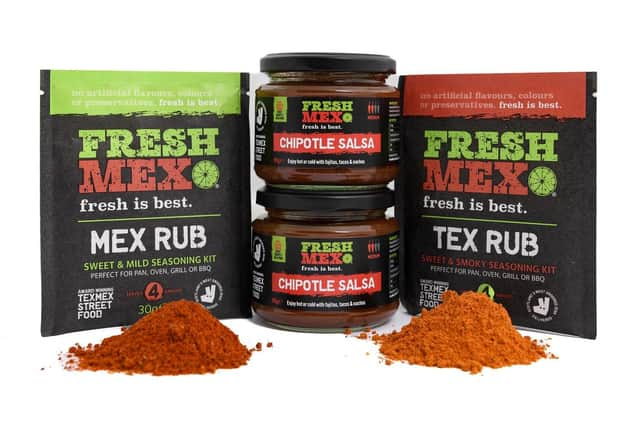 Founder Robbie Moult – who co-owns the firm with brother Chris – said: "Our launch into retail is another exciting step for us, having grown from such humble beginnings. The idea for FreshMex came to me in 2015 following a road trip through California. This trip opened my mind to new cultures and cuisines that I wanted to bring to life in the UK – providing fresh, natural and authentic American-Mexican fusion street food with no microwaves or freezers in sight. Now, we are experiencing a major upwards trajectory… Our retail launch comes as a result of high customer demand for our products."