April Fools Day 2023: Best jokes and pranks of the year including McDonald's Big McNugget Boot
April Fools Day is here, so don't trust anyone, not even Ronald McDonald himself - how many pranks have you fallen for today?
April Fools Day is here, you can't trust anyone. The internet is filled with fake announcements from businesses like McDonald's all while your friends and family members hunt you down to give a pinch punch first of the month.
If, like many people, you have lost track of the days you may have fallen for a gag or two already. But any seasoned pranksters know the time has come to come clean about their tricks.
The origins of April Fools Day are unknown, or even why you must reveal your prank at midday to avoid being the fool yourself. But the day does resemble Roman festivals such as Hilaria, and the Holi celebration in India.
In recent years, it's not just your tricksy auntie who has gotten in on the jokes, big companies and brands have joined in on the fun, hoodwinking millions of unsuspecting people by posting hoaxes like dolphins in public pools and Rylan teasing a new Amazon Alexa.
So, what are the best pranks of the celebrations so far? Here's a breakdown of the top five, don't worry if you thought some of them were real…so did we.
McDonald's unveiling the 'Big McNugget Boot'
McDonald's revealed it has launched the latest must-have item of the season based on one of their most popular items with the 'Big McNugget Boot'. The fast-food chain tweeted: "Calling all fashionista. We've got the must have drop of the season. Unveiling the Big McNugget Boot, the most flavoursome shoe of SS23. Releasing exclusively through the McDonald's App this Monday."
Babybel goes square in 'serious' redesign
Babybel revealed it would be ditching its iconic circle design to be taken more seriously, opting for a new square version. The company wrote: "After it came to light that the brand is deemed 'too fun', the decision has been made to change to a new, more 'mature' shape."
A Bel UK spokesperson added: "When it comes to our cheese, we're not messing around and think it's time to cater for a more serious audience. Therefore, we have made the bold decision to announce we are making the biggest change to Babybel in our history to become square and are excited to be making even bigger changes this year."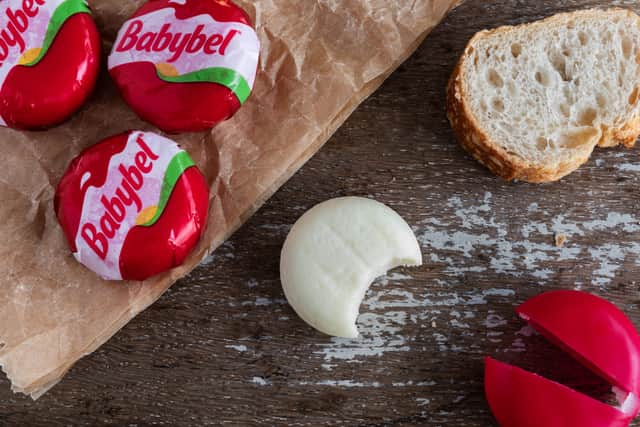 They added: "We think our new shape is on point and can't wait to share with customers on Saturday 1st April."
Dulux 'to replace its iconic Old English Sheepdog with a King Charles Spaniel'
Popular paint brand Dulux got in on the fun by announcing that they would be "retiring its iconic Old English Sheepdog" after a 60-year reign. The paint brand wrote: "Fans must now wave goodbye to the beloved icon, and all rise to welcome the new face of the paint brand – a King Charles Spaniel."
They even had a picture of a new paint can with the change made up. Karen Wilkinson, Marketing Director at Dulux, says: "We understand this might cause an upset amongst devoted fans of our beautiful sheepdog. However we think it's high time she put her paws up for a little TLC – and what better time to take a step back than April Fool's Day…?!"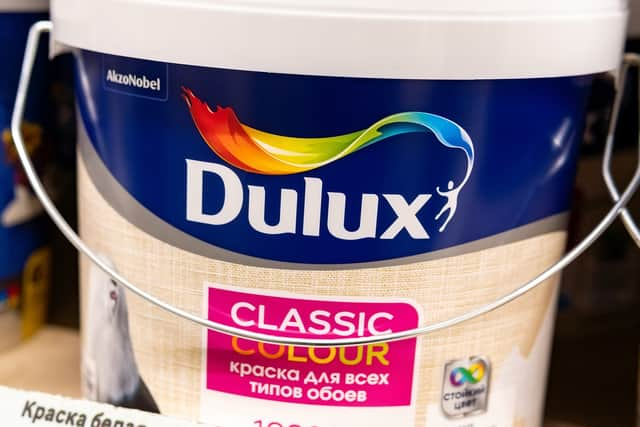 The Wave to introduce Dolphin rehabilitation pool
CEO and founder of popular artificial wave company The Wave, Nick Hounsfield joined in the fun by posting a photoshopped picture to his social media page showing Dolphins riding waves of the inland surfing pool. Hounsfield wrote the caption: "I don't believe in dolphin captivity, but having the chance to help rehabilitate these special mammals before releasing them into the wild was such an epic experience."
Royal Albert Hall 'reveals Churchill's secret wartime letters'
The iconic Royal Albert Hall tricked their fans this morning with a much bolder approach when they said new documents "show Churchill wanted to use Hitler's lost testicle as a propaganda tool during the Second World War".
It reads: "As the Battle of Britain raged, the British Prime Minister wrote to Ernest O'Follipar, then chief executive of the round London venue, asking whether it was true that – to paraphrase the famous wartime ditty – Hitler only had 'one ball' since 'the other is in the Albert Hall'."
The concert hall also mocked-up a letter from Churchill, reading: "Ernie – keep hearing this rumour about the Chelsea Arts affair not being the only ball held at the Hall, much to Mr Hitler's discomfort.
The Royal Albert Hall caption read: "Any truth in it? Worth more than a tank squadron to us if so." They also went as far as to quote historians praising the 'revelatory' finding.
Comments
 0 comments
Want to join the conversation? Please or to comment on this article.