God Save The King: what are the words for the British national anthem for King Charles III coronation
The United Kingdom's new national anthem - which changed after Queen Elizabeth's death - will be sung at King Charles coronation
The sudden but peaceful death of Her Majesty Queen Elizabeth II on Thursday has had a butterfly effect on various facets of British society, starting with the national anthem. The song - now titled God Save The King - is set to be sung at King Charles' coronation at Westminster Abbey on May 6.
Before Her Majesty's passing, it was titled 'God Save The Queen', and is highly renowned for being played and sung patriotically before occasions such as sporting events and royal ceremonies. Following the death of the longest-reigning monarch in UK history, the Queen's first son and heir-to-the-throne Prince Charles has since been named King.
His Majesty's wife, the Duchess of Cornwall Camilla Parker Bowles, has been given the title of Queen and also will be crowned at the ceremony. Renditions will be heard as crowds of people welcome King Charles III back to Buckingham Palace following his procession.
Here is everything you need to know about the new national anthem of the UK. Including its lyrics in full ahead of the coronation.
What are the lyrics for God Save The King?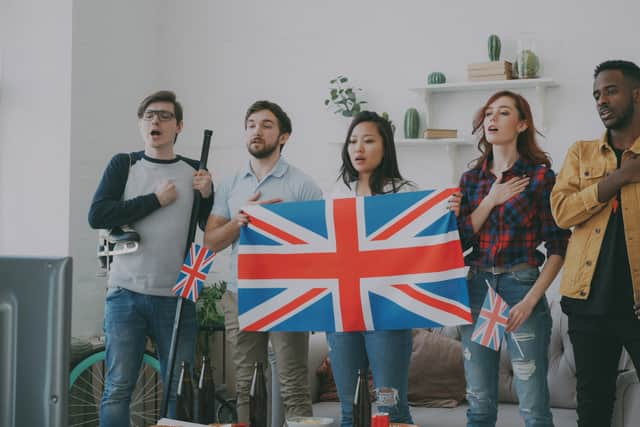 For the first time in 70 years, when King George VI was the ruler of the country, Britain's head of state is once again a King. This has resulted in a change of the title of the country's national anthem, as it is now called 'God Save The King'. Below are the lyrics of Britain's new national anthem 'God Save The King' in full:
Comments
 0 comments
Want to join the conversation? Please or to comment on this article.