The government has recommended offering millions of public sector workers a pay increase of 3.5% - just over a third of the inflation rate. NHS staff, teachers, police officers and judges would receive the increase under the recommendations, which were published today (Tuesday, February 21) and will now be considered by independent pay review bodies.
Public sector workers have already been holding strike action after rejecting last year's pay deal. The Royal College of Nursing announced this evening that it would suspend next week's 48-hour strike as it entered pay negotiations with the government.
The recommendations said offering more than 3.5% would result in sweeping cuts, or "trade-offs for public service delivery or further government borrowing". The government has been facing pressure to offer public sector workers pay rises in line with inflation, which now stands at 10.1%.
The GMB union has slammed the most recent pay offer as a "disgrace" and said it would not prevent ongoing ambulance strikes. Rachel Harrison, GMB national secretary, said the offer "shows this government's true colours".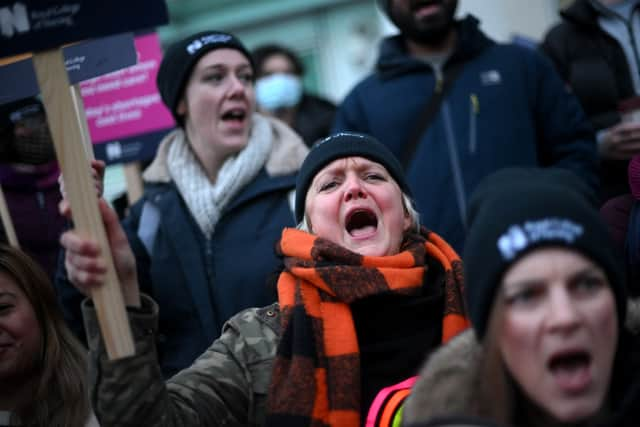 She added: ""Ambulance workers - and others across the NHS including cleaners, porters and care workers- who are the backbone of the health service deserve better. Ministers have no intentions of recognising the true value of the entire workforce."
Sara Gorton, head of health at the union Unison, said: "If the government was actively trying to worsen the crisis in the NHS, it couldn't have done better than this. Vacancies are at an all-time high and this pitiful pay suggestion does nothing to solve the growing staffing emergency."