The great-great-great grandson of the original Mr Cadbury has announced he is opening a number of luxury chocolate shops in the UK after securing a hefty £4.5 million investment. Mr Cadbury aims to transform his online businesses, Love Cocoa and H!P Chocolate into up to 10 'bricks and mortar' stores over the next three years.
James Cadbury, who is a descendant of the original chocolate pioneer, Mr Cadbury aims to transform his online luxury chocolate businesses Love Cocoa, and plant-based oat milk chocolate, H!P Chocolate into physical retail stores after achieving a growth of +300% over the last two years. The new business venture comes almost 200 years after James' grandfather John Cadbury first launched the family Cadbury chocolate brand.
With ethical values at the heart of the business, both of Cadbury's chocolate brands are known for championing sustainably sourced, slave-free cocoa and plastic-free packaging alongside commitments to combating deforestation and climate change. The announcement comes as Cadbury has secured the generous investment from Richard Koch, the author and entrepreneur behind a number of business successes including Grind, Plymouth Gin and Betfair.
Cadbury said of the investment: "I'm delighted to have Richard and his team's backing. I'm excited to be working with him on driving the strategic development of both Love Cocoa and H!P Chocolate, helping propel them from challenger brands to chocolate industry powerhouses."
"We're excited to be going into physical retail later this year, launching our first Love Cocoa store. Retail is moving to an omnichannel approach, and we see the opportunity to innovate with our new stores offering unique, experiential moments.
"Alongside that, consumers are wanting to come back to the high street and that gives us the opportunity to deliver sensory chocolate experiences that simply can't be achieved shopping online. We see this as a real game changer for the business and can't wait to open our first store."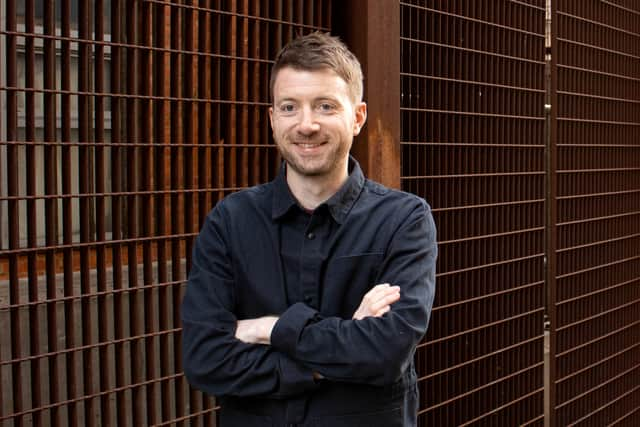 "Love Cocoa and H!P Chocolate is at the forefront of sustainable chocolate innovation," commented Koch. "I'm looking forward to supporting the business on the next stage of its incredible journey."
The funds will be used to grow the business' senior management team, launch its first bricks and mortar retail store and further build retail distribution. Locations for the ten stores have not yet been confirmed but it is thought that the first openings will happen in London.