The soft drink brand Lilt is set to be scrapped and rebranded after 50 years. From today (Tuesday, February 14) the drink advertised for its "totally tropical taste" will be known as Fanta Pineapple & Grapefruit.
Despite the name change, its owner, the Coca Cola Company, insisted the drink's taste and ingredients would remain the same. But the move still caused a ruckus among nostalgic fans, who took to social media to slam the move.
@Monkeytrouser posted on Twitter: "Farewell to Lilt. For some completely pointless reason they are rebranding it 'Fanta: Pineapple & Grapefruit'. Apparently nothing is allowed to be different these days." @SenseiCarl wrote: "Lilt has been discontinued. I don't think I want to live in a world without Lilt in it."
Sam Ryall said: "Bye bye Lilt. I remember greedily glugging a can from the vending machine after a swim at my local pool." Some fans said they had already guessed something was afoot when the cans were redesigned last year to feature the Fanta font.
Fanta brand manager Charlotte Walsham said: "Our main priority with this announcement is to reassure Lilt's loyal fan base that absolutely nothing has changed when it comes to the iconic taste of the drink they know and love - it's just got itself a new name."
Lilt was launched all the way back in 1975 and quickly rose to become a household name. One famous television ad in the late 1980s featured the "Lilt Man", a parody of a milkman, delivering Lilt in a "Lilt float" on a Caribbean beach.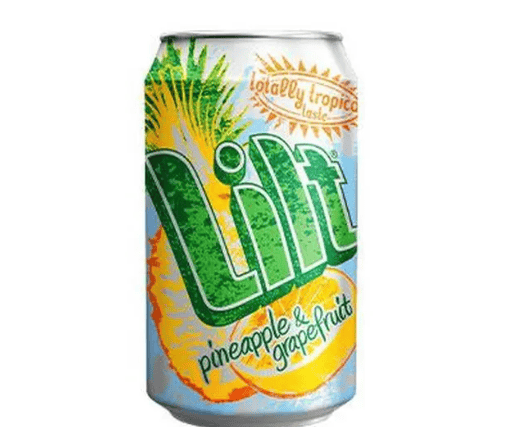 The drink was promoted with advertisements in the 1990 featuring two Jamaican women, Blanche Williams and Hazel Palmer, who became known in the media as the "Lilt Ladies".
Lilt has only ever been sold in a small handful of countries other than in the UK including Irelad, the Seychelles and Gibraltar. Coca Cola said that Lilt would no longer be sold under its current branding from February 14 and Fanta Pineapple & Grapefruit bottles and cans will gradually start to be rolled out across the UK.