Lucky couple 'absolutely ecstatic' after winning £300,000 on £3 Tesco scratchcard
A couple were left shocked and ecstatic after winning £300,000 from a £3 scratchcard from Tesco.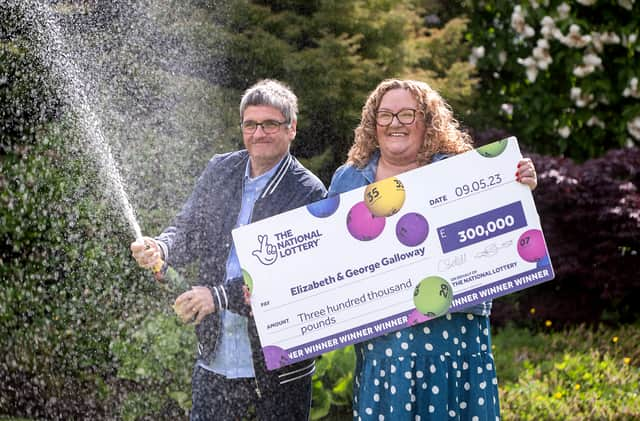 George and Elizabeth Galloway found out that they had won the huge prize on a £3 scratchcard purchased from a Tesco Express. The pair, from Glasgow, are now looking to extend their home and George, who is a truck driver, will no longer have to work overtime.
The couple also want to help their daughter make the first step onto the property ladder, purchase a new car for Elizabeth's dad, and buy a new bathroom for her mum. Elizabeth said: "I regularly buy scratchcards but have never won more than say £10, so I couldn't quite believe it when I started to see what I had won.
"At first, I thought it was £1,000, which I would have been happy with, but as I carried on, I realised it was much more than that and I was in complete shock. I called my daughter and we went back to Tesco together, where I'd bought the scratchcard, to check I wasn't seeing things. They said I needed to contact Camelot, so I knew then that I must be right.
"After they confirmed everything, I called my husband who thought I was winding him up. I was absolutely ecstatic and kept having to check it was real – I still can't believe it now."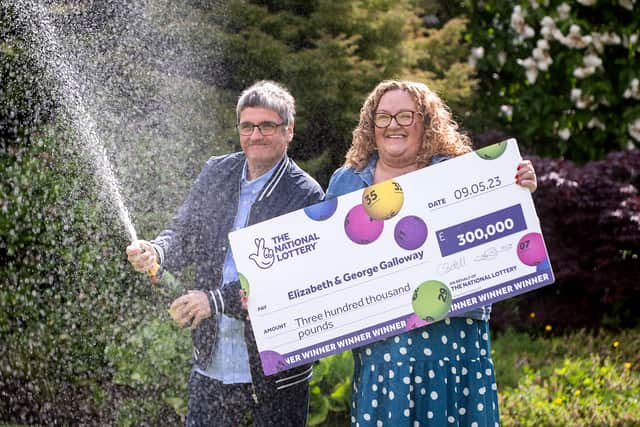 As well as treating their loved ones, the couple are looking to pay off their mortgage 15 years early. Elizabeth added: "Paying off our mortgage early is something we never thought would be possible – being able to do that alone is incredible. At the moment, George regularly does overtime, but now, he won't need to so we can have a little more free time together, enjoy a few staycations and help our loved ones."
Comments
 0 comments
Want to join the conversation? Please or to comment on this article.