Morrisons rationing sale of peppers - Asda apologies for salad shortage due to 'adverse weather conditions'
Asda, Morrisons and Waitrose are experiencing a salad shortage as a 'cold snap' is predicted
Morrisons has begun rationing a popular salad item as the upcoming cold weather could leave the vegetable in short supply. Shoppers noticed at Morrisons stores on Monday (April 24) that peppers have been limited to just two packets per customer.
Notices have been left in the aisle informing customers of the limitations. According to the Retail Gazette 'unseasonably cold weather in Spain means that peppers have become the latest vegetable to be in short supply.'
This follows a widespread tomato shortage in February which saw numerous supermarkets also limit the amount you could purchase. In February, Lee Stiles, secretary of the Lea Valley Growers Association (LVGA), told the BBC: "The majority of tomatoes, peppers and aubergines are not going to be around in big volumes until May."
A notice was also left out in one Morrisons shop in February that read: "Availability across our tomato range has been significantly impacted by adverse weather conditions across Spain and Morocco."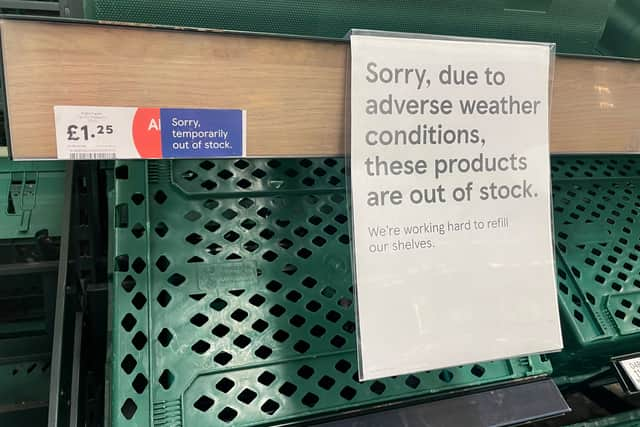 Morrisons is not the only supermarket to be experiencing a pepper shortage, as customers report Waitrose stores to also have empty or low supplies of the vegetable. When we checked the Asda website it also displayed a warning to say: "Due  to adverse weather conditions in the UK and Europe, we are seeing intermittent supply on some of our salad and vegetable products.We are working hard to get back to full supply soon by working with our growers. We apologise for any inconvenience."
Comments
 0 comments
Want to join the conversation? Please or to comment on this article.