Upgrade your TV for just £40 with this 4K Chromecast deal on Prime Day
The Chromecast was dirt-cheap before and it's now a bona fide steal, with the price dropping by a third in the Amazon Prime Day sales.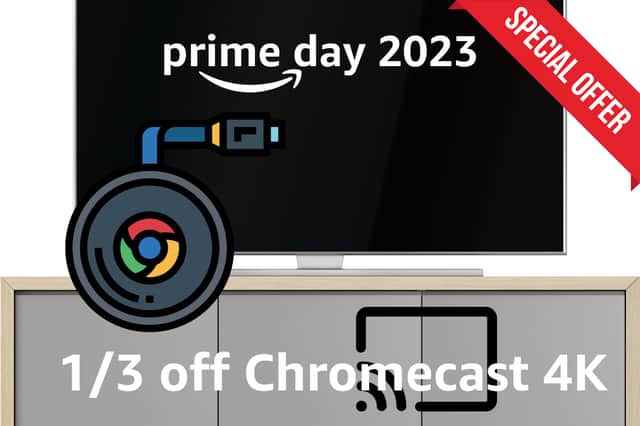 The Google Chromecast is a truly great modern invention, a dongle that turns your regular TV into a smart TV. If it was dirt-cheap before (it was), it's now a steal, with the price dropping by a third for Prime Day.
It sure beats shelling out upwards of £300 for a whole new television set.
If you're familiar with older versions of the Chromecast, you'll have noticed that this model comes with a remote control. It makes it even easier to use, especially for anyone who was never entirely at ease with only being able to control casting via a phone, tablet or laptop.
As well as volume controls and a power key, there are dedicated buttons for navigation, Netflix, YouTube and voice commands.
That means you can search for specific TV shows and films just by saying them, and Google Assistant is even capable of offering recommendations when you just can't decide on anything.
You also get access to the Google TV interface that provides fast access to loads of other major streaming services, including Disney Plus, Prime Video, Apple TV Plus, BBC iPlayer and ITVX.
Just make sure your TV has a free HDMI port for the Chromecast to slot into, and a nearby power socket. You'll also need a pair of AAA batteries for the remote.